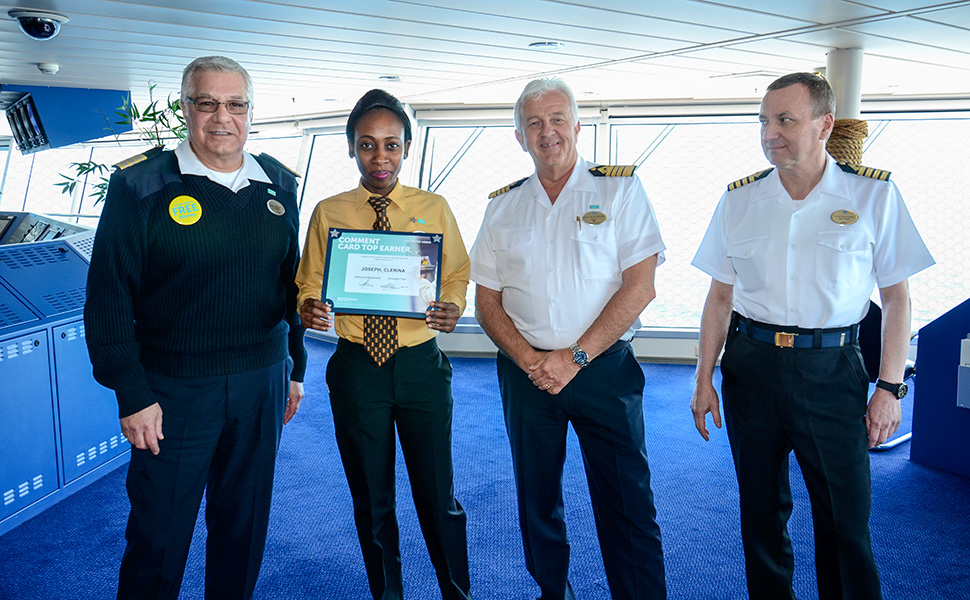 The call came while I was in a meeting. My mind was on the group discussions as I stepped out of the room and distractedly answered, "Hello, how can I help you?" The connection was bad, every other word barely audible. Amidst the lost phrases, I was able to piece together "My name is Clerina - I benefited from IYF's CYEP program - and I am calling to say thank you." For those of us managing youth development programs, this is what we hope to hear: a report of life-changing experience, new opportunities, and a bright future—all unsolicited.
CYEP, the Caribbean Youth Empowerment Program, was a five-year USAID-supported employability and entrepreneurship initiative that I managed and which reached youth in Antigua and Barbuda, Grenada, and Saint Lucia. Clerina, who is from Grenada, told me she heard about CYEP in 2012, through a teacher. She was interested in taking a food and beverage course.
Unable to afford the local community college, Clerina felt that enrolling in CYEP would be an opportunity to gain skills in her area of interest. She gave money to a family member to use his cell to call NEWLO, one of IYF's local partners at the time, to express her interest and get details to enroll.
As a participant Clerina recalls being trained in life skills and IT, getting remedial classes in math and English, and developing her goals and a life plan. In the absence of her mother, who was working on another island and sending home a little money, Clerina relied on friends for moral and sometimes financial support.
She graduated as the tourist season was coming to a close, which meant fewer available jobs and people being furloughed for months. Nevertheless, she says she was confident she would find employment because she was well trained. She had the support of Sister Margaret Yamoha, head of NEWLO, who gave her advice and helped her prepare for interviews. Sister Margaret and her staff's dedication and commitment to young people contributed to the success of CYEP. My collaboration and friendship with them is one of the gifts that this program gave me.
Clerina moved to the west side of the island and became determined to work on a cruise ship after seeing them in the port. In her spare time she took classes to prepare. When she applied to work for Norwegian Cruises, she showed two certificates and a letter to prove she completed her CYEP training. Her expanded skill set, combined with her perseverance and inner strength, allowed her to get where she is, succeeding as a cruise ship staff member on cruises around Alaska and Europe.
"CYEP opened doors for me and was the first step to helping me achieve my goals," says Clerina. "Employers see the IYF seal on the certificate and trust that I was equipped with the skills for the job." Since working on the ship, she received high compliments on comment cards, earning her the manager's praise, a certificate that reads "Vacation Hero," and a star on her uniform.
Clerina reminds me of the many young people who confront daily challenges to survive and yet want to have a decent life, have a fulfilling job, and why not see the world—things many of us dreamed of when we were young.
Several days after that call, she was back at sea. As she continues to sail the world and enjoy her work, I want to thank her for her call and for making my day. Clerina, you reminded me that we can change the world, one person at a time. Please keep in touch.
Petula Nash is Country Director, Tanzania.