The Power of Soccer to Shape Leaders & Change Communities
Read All Posts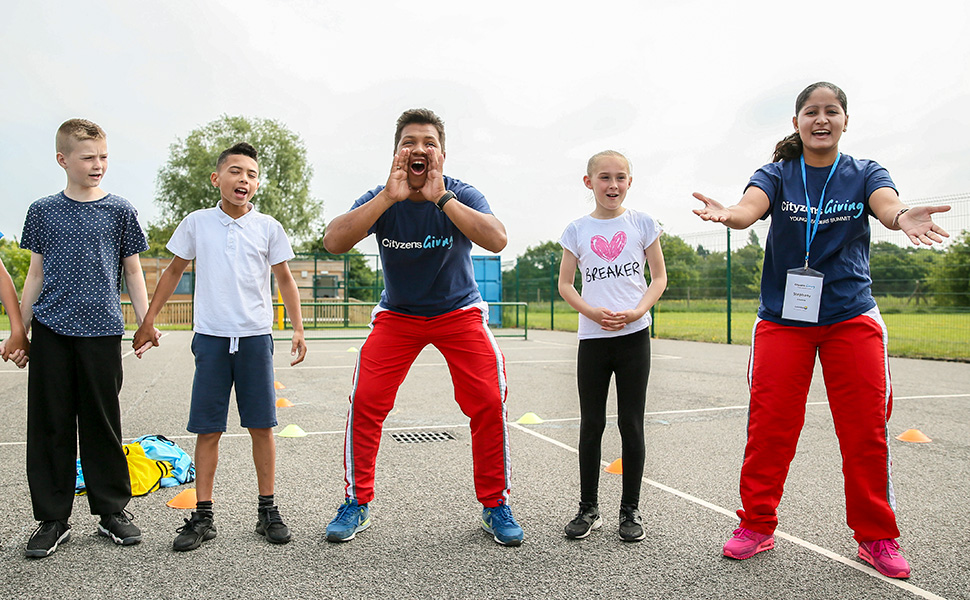 Stepping onto the Manchester City Football Club Etihad Campus, it is impossible not to feel the energy that radiates from the stadium, which hosts more than 55,000 Premier League fans during the season. Beyond the Etihad Stadium is an equally powerful complex, City Football Academy, that during my visit, is hosting the week-long Cityzens Giving Young Leaders Summit. Today, it isn't famous footballers who impress me; it's passionate young leaders from around the world who are taking to the field and classroom to receive training in leadership and community coaching and share their experience with community football.
Among the 30 participants selected to attend the summit are Cristian, Kendy, Mayra, and Stephany, four young leaders from Fútbol con Corazón (FCC), or Soccer with Heart. This non-governmental organization based in Barranquilla, Colombia, uses soccer to drive social change and empower communities. In complement to school and family life, FCC fills children's and young people's free time productively. FCC young alumni educate the next generation on values and life skills, to improve school retention, prevent violence, and promote gender equality. The four leaders at the summit in Manchester were selected by a subset of their young peers within FCC who are focused on becoming agents of change in their communities.
IYF and I are increasingly interested in the power of sport to shape individuals and change communities. Listening to these four articulate their experience, even through a translator, it is easy to see how they grew from program beneficiaries to community leaders. They credit football and FCC with keeping them on the right path. "Football is not just about kicking a ball," said Stephany. "It transforms us. It removes barriers and allows us to all feel equal." Expanding on that point, Kendy stressed, "The game teaches discipline, responsibility, and emotional intelligence. It allows people to share experiences and develop competencies as leaders."
They say participating in last year's Cityzens Giving Young Leaders Summit helped them better understand what makes a strong leader and how to harness their strengths. The collaborative environment at the event facilitated sharing among the different groups of young leaders, giving the team from Barranquilla the opportunity to test new methodologies and ideas to strengthen their program. "The summit taught us to focus on what we can do, not what we can't," said Kendy.
Having grown, this year the team was looking to share its best practices and lessons learned with other leaders and solicit new feedback on FCC's activities. They want to continue to improve their leadership style to, as Mayra stated, "empower and provide a toolbox for young people to make informed decisions."
For Cristian, Kendy, Mayra, and Stephany, FCC is just the beginning of their leadership journey. They are all looking to continue with higher education and support FCC's growth. For Cristian, further education will help him to identify more resources to expand the program's reach. "I can't see myself leaving behind the social work that I do. If I had more resources, I would build out the model in more communities, as there is so much need. I am finishing university, and that is what I hope to do. Today, we are captains of our projects and communities; we are linking football to life."
Emily Bloom is Director, Partnership Development.