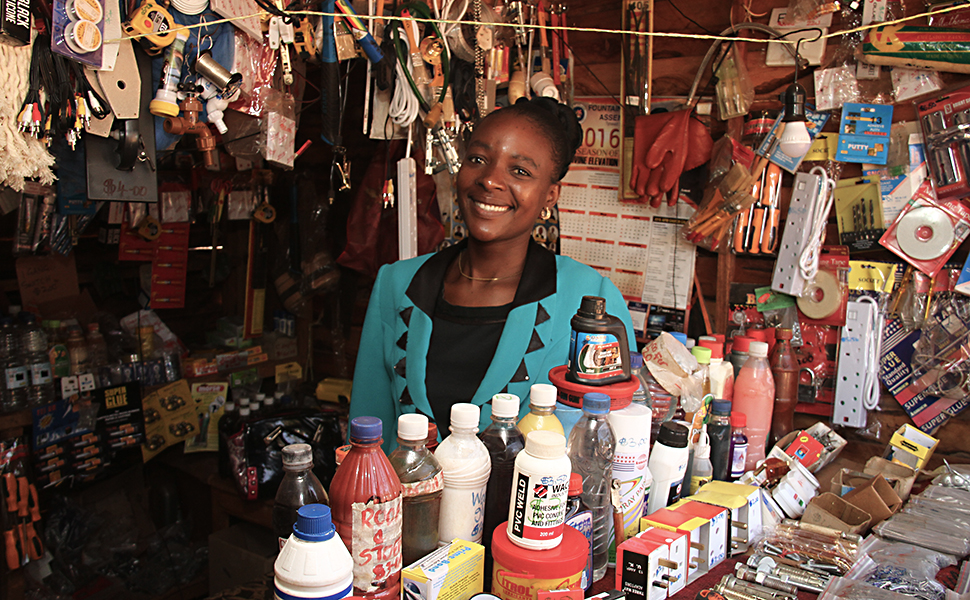 Avenues, as it is referred to locally, is a neighborhood nestled within a six-block radius in Zimbabwe's capital city of Harare. The main square includes two supermarkets surrounded by well-established fast food restaurants, an evening lounge, and a wine shop. In a parking lot you will never find empty, young people dominate the scene. I've seen them hustling this way and that among cars as they ply their trades, including selling electronics, fruit, and candy, with enduring and admirable optimism. What you see here, and indeed most of urban and peri-urban Zimbabwe, is the informal economy at work.
While these young people have demonstrated their capacity to adapt and keep Zimbabwe's economy afloat, these business activities are unsustainable long term. The five-year Zimbabwe:Works (Z:W) initiative helped to bridge this opportunity divide through training in entrepreneurship, work readiness, and life skills. Led in partnership with the UK Department for International Development (DFID), US Agency for International Development (USAID), and the Embassy of Sweden (Sida), Z:W trained nearly 29,000 young people ages 20 to 35. Of those youth, 61 percent were women.
The initiative, which concluded in late 2017, had five key components that often intersected:
Life skills: For both the employability and entrepreneurship tracks, Z:W drew on IYF's Passport to Success

®

training and curriculum to prepare young people with life skills such as self-confidence, punctuality, and teamwork. As the stories of participants Rudo and Nicolai demonstrate, these skills are just as valuable for young men and women who are self-employed as they are for those who secure jobs.
Gender mainstreaming: The goal here was to lower the barriers that young women in Zimbabwe face in accessing employment opportunities and financial inclusion. The program design also addressed issues such workplace sexual harassment and equal pay for equal work and opportunities that include woman-to-woman mentorship.
Employability: As Z:W worked with 745 private sector partners, young people were also afforded internship and employment opportunities. Of the youth who trained in life skills and completed Z:W-organized internships, 80 percent were placed in full-time employment.
Entrepreneurship: Young people enrolled in this training learned to understand value chains and opportunities within them. The video offers the example of a woman who started a catering business, and the knowledge she gained through Z:W allowed her to try new techniques and products and use marketing and bookkeeping skills. As a result, she was able to hire other young people.
Financial inclusion: The entrepreneurship track was also modeled to be a pipeline for access to microfinance and post-finance services. Through local microfinance institution (MFI) partners, young people received financial literacy trainings tailored toward effective loan management and repayment, including core concepts such as savings and investing money, budgeting, and effective financial management. Z:W also worked to have MFIs begin treating young people as a growing clientele and implement new approaches, such as smaller loans for shorter periods. By the end of Z:W's second phase, nearly 4,000 participants secured USD 1.4 million in new loans.
So, I think back to the young men and women selling their goods at Avenues. The need is quite evident, but I observed their enthusiasm in spite of this. They are surviving. What Zimbabwe:Works has done is given similar young people much needed economic opportunities and hope. More is needed, however, and IYF is continuing to assess options for bringing more additional holistic and sustainable programs initiatives for young people in Zimbabwe.
Kalole Juwayeyi is Program Coordinator, Sub-Saharan Africa.
Tags
informal economy
access to finance
financial inclusion
young women
gender mainstreaming