Progress Towards a Peaceful World is Slow, but There's Reason for Hope
Read All Posts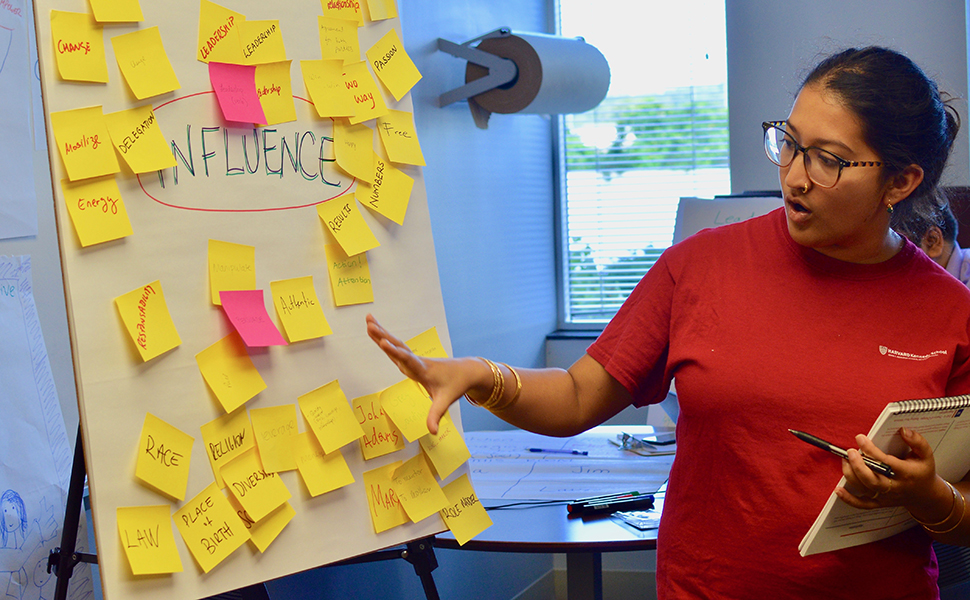 Anika Manzoor is the Executive Director of the Youth Activism Project, a non-profit organization she co-founded when she was 12. The organization embodies the often aspirational—but seldom fully realized—youth-development goal of being "for, by, and with young people." It does this by helping teen activists build the skills, resources, and networks they need, and then trusting them to be the drivers of change in their communities. The work done by these young activists connects with a number of the Sustainable Development Goals (SDGs), including SDG 16 which promotes peace, justice, and strong institutions.
Below, in recognition of May as SDG 16 Month, Ms. Manzoor assesses current progress towards reaching the Global Goals, explains the role young people can play, and shares what inspires her to push through challenges. 
What roles does inclusivity play in creating a peaceful, just world?
There is no justice without inclusivity. We need intersectional and inclusive approaches to sustainable development in order to take into account the experiences of people who face multiple forms of discrimination. Privilege of any form makes one blind to how those who lack the same privileges are oppressed. For example, as an able-bodied person, I don't have to think twice about whether or not a building is accessible, but folks with a mobility impairment have to think about this all the time. It's necessary to constantly ask who is missing from the table because justice for the most marginalized leads to justice for all.
From your experience, where are we in terms meeting the 2030 goals, especially SDG 16?
Quite frankly, I think we're a long way away from meeting the 2030 goals. With the global rise of nationalism and fascism, it feels as if we're taking a million steps back in our pursuit of justice and peace as well as our safeguarding of democracy and institutions.
What do you say to someone who finds that assessment daunting?
Young people give me hope. Young people have historically been at the forefront of social movements and this generation of young people is more active and aware than ever before. Just look at the climate strike movement, which was entirely led by teenagers and mobilized millions of people around the world! It's my undying belief in the power of young people that fuels my work with the Youth Activism Project and my drive to keep working for progress on the SGDs.
What role can/should young people play in shaping the policies and practices of the future?
Young people should play a role equal to or even greater than that of adults because young people are not only wrestling with global challenges today—they will continue to wrestle with these challenges far into the future. Having said that, at the Youth Activism Project we don't believe young people are just the leaders of the future—we believe they are the leaders of today. From March for Our Lives in the U.S. to the Umbrella Movement in Hong Kong, young people throughout the world have shown time and time again that their efforts to create social change and impact policymaking lead to stronger institutions and a more peaceful, equitable world for all. If we want to ensure that our future global leaders and politicians are truly committed to the vision laid out by SDG 16, we need to prioritize young people's role in achieving the SDG's—now.
Learn more about the Youth Activism Project, including collaborative consultation services to build effective youth-adult partnerships, elevate youth views, and create strategies for effective advocacy and campaign organization. 
Photo credit: Sheila Kinkade