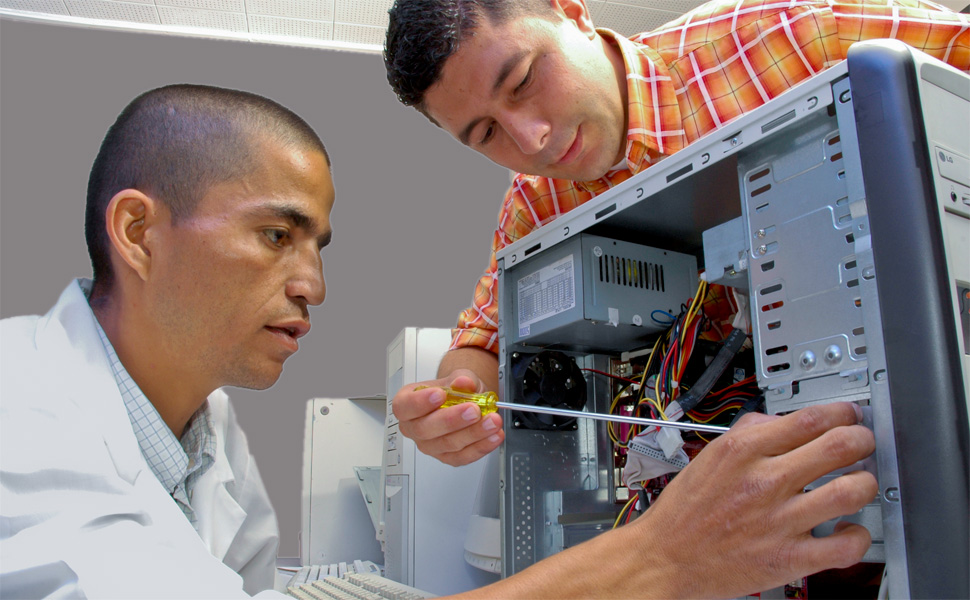 The Urabá region of northwest Colombia is a land of contradictions. In this tropical paradise, many people lack access to decent housing and proper nutrition. Nearly half of youth here are unemployed. To help meet their needs, Integridad Confianza Excelencia Nobleza Fe (ICENF), a community-based organization, provides vocational training, career guidance, and job placement support.
But like many youth-serving organizations, ICENF has had few opportunities to evaluate and improve its services. That's now changing as a result of a quality standards system IYF is implementing through New Employment Opportunities (NEO). NEO is a multi-stakeholder alliance co-created by the Multilateral Investment Fund of the Inter-American Development Bank (MIF/IDB) and IYF, in conjunction with the Labor Market Unit of the IDB, Walmart, Caterpillar, Microsoft, CEMEX, and Arcos Dorados. Launched in 2012, NEO seeks to improve the employability of one million poor and vulnerable youth throughout Latin America and the Caribbean by 2022.
"The opportunity we have under NEO to help public and private institutions improve the quality of their services for disadvantaged youth is very exciting," said IYF Regional Director Susan Pezzullo. "After working with the MIF for 10 years on youth employability issues, we saw the need for a comprehensive system to help these organizations assess and increase their quality. NEO's making that happen."
ICENF is one of 50 youth-service providers in Urabá and Nuevo León, México that are now benefiting from the quality standards system. How does it work? Participating civil society and public sector organizations begin by completing an online assessment that measures their services against minimum standards for youth employability programs. For example, participants can gauge the relevancy of their training content to the local job market, the effectiveness of teaching methods, and the extent to which career guidance and job placement support are provided.
As a next step, IYF staff support the organization by designing an individualized improvement plan. It outlines specific steps for the organization to take and explains workshops, coaching, and technical support IYF will provide. After the plan's implementation, participants reapply the assessment tool to measure improvements.
"With advice from IYF specialists, we made changes in our management systems and developed a plan for employer outreach," said Alis Muñoz Hernández, ICENF's Director. "The training workshops provided us with tools for planning our youth services and for assessing the quality of our trainers and providing them with coaching. In fact, we hope to use the tools we learned from IYF in all our work with youth."
Over the next three years, IYF will help 200 institutions assess the quality of their youth programming and take steps to raise the bar. The net result? Disadvantaged youth in Latin America and the Caribbean will receive first class services, thereby increasing their chances of securing a decent job and a better future.