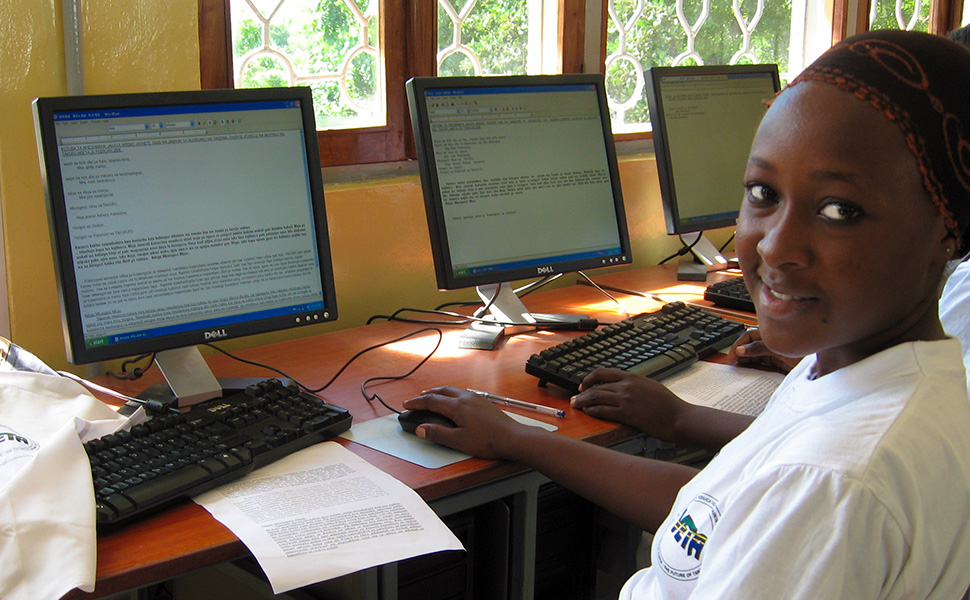 I recently interviewed Namita Datta, Coalition Manager for Solutions for Youth Employment (S4YE), a multi-stakeholder coalition that brings together thought leaders from the private sector, governments, and civil society to create innovative, scalable, and transformative youth employment solutions.
When S4YE started, Datta explains, the first step was "taking stock of the current literature and ongoing activities in the youth employment ecosystem" to develop a deep, comprehensive understanding. Having done that, she says "S4YE is poised to take the next step, to expand our operational footprint, and to focus on new, innovative frontiers."
For example, Datta says S4YE is "leading the difficult but necessary transition from designing employability-focused, supply side programs to employment-creating, demand side programs." She explains, "If the economy is not growing and creating demand for jobs, the best designed and implemented training program in the world will not be able to adequately address the problem of youth employment. That's why most supply-side youth employment programs have had only marginal impact." S4YE hopes to blaze a trail for others in the field. "We want to help countries do a better job developing integrated programs that better connect demand side interventions with well-designed supply-side programs for youth employment," Datta says.
With IYF joining Accenture, International Labour Organization, Plan International, RAND Corporation, World Bank Group, Youth Business International, as a founding partner in 2015, S4YE is based on the belief that partnerships can make positive change. More partners subsequently joined, including Rockefeller Foundation, The MasterCard Foundation, Microsoft, and Governments of Germany, Norway, and Albania. "Partnering with the private sector is critical," Datta says. "If you want a vibrant 'demand side,' you need a vibrant private sector."
The challenge, Datta explains, is that the private sector's concern with maximizing profits means it doesn't necessarily aim to create the types of jobs accessible to young people. "We need targeted interventions to incentivize the private sector to invest in projects that have better social returns for youth," she says. And on the supply side, Datta continues, we need to design programs to prepare young people to succeed in the jobs created by the private sector.
To facilitate these changes, S4YE has created the Impact Portfolio. "It's a learning laboratory," Datta says, "a live, active, ongoing set of youth employment programs across the globe from which we can draw inputs and learn lessons." This list of 19 projects includes the NEO initiative in Panama, led by the Inter-American Development Bank, through its Multilateral Investment Fund and Labor Markets Division, and IYF.
One area S4YE has identified as having particularly promising youth employment potential is information and communication technology. "ICT can be a game changer for young people," says Datta. "This is especially true for women because of the mobility barriers they face and the huge task of juggling work with home and child care responsibilities. If women can earn a living while being at home, it can be very empowering."
Global gender parity is important to S4YE and its founding partners. "Working towards gender equality must be part of everything we do," Datta says. "Young women face a double barrier—they face the constraints that all youth face in getting good jobs; and they face a second barrier that comes from simply being women."
Youth unemployment is a complex issue inextricably linked to a host of other equally complex issues. Finding a solution won't be easy. It will involve bold thinking, experimentation, and cooperation. Thankfully, Datta says, "We have a strong partnership to accomplish it. At the same time, we would welcome more partners and organizations to join hands with us to tackle this huge challenge, which can in fact be a huge opportunity to transform this world."
For more information on Solutions for Youth Employment (S4YE), visit www.s4ye.org.
Ritu Sharma is Director of IYF's Global Center for Gender and Youth.
Tags
interview
youth development
public-private partnership
jobs
solutions for youth employment
youth employment
information technology
ict
gender