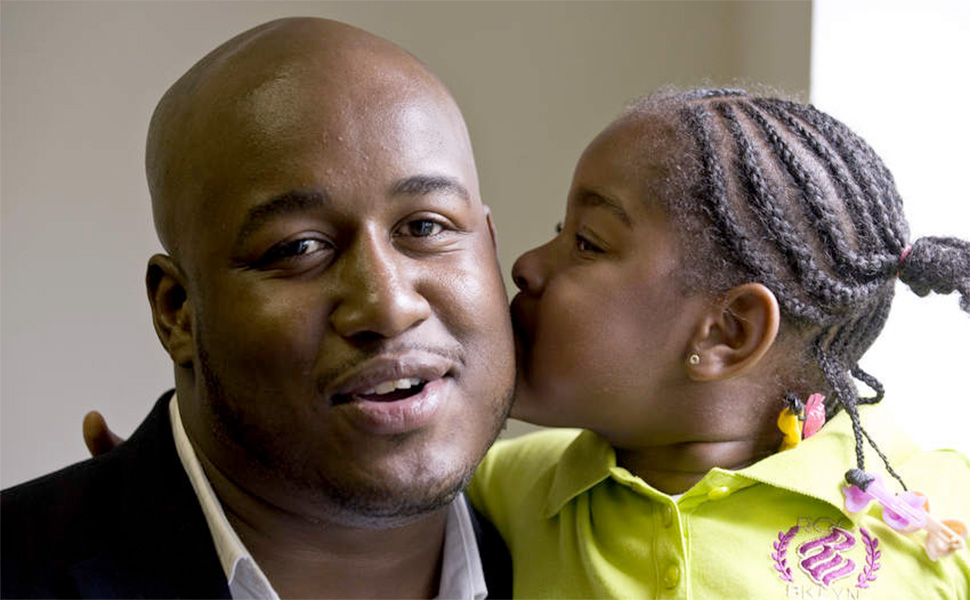 As a young parent who never had the chance to develop a relationship with his own father, Sheldon Smith founded the Dovetail Project in 2010. He was all of 21.
Over the next six years, the young social entrepreneur applied himself with gusto. More than 200 young African American fathers in Chicago have now benefited from Dovetail's 12-week training course, gaining parenting and life skills, along with a solid understanding of felony street law to help them stay out of the legal system.
But all along, Sheldon was driven by another equally important goal: changing the narrative about young fathers. He moved a big step closer to that goal this week with his selection as a CNN Hero.
"I've wanted to really drive a conversation about fatherhood," says Sheldon, who was honored as an IYF Laureate Global Fellow in 2011. "Fatherhood is underfunded; people don't understand that support for fathers has a big impact on children. I hope to use this as a platform to increase support for other fatherhood initiatives around the country, and not just Dovetail."
Since Sheldon's video profile first aired on CNN earlier this week, interest in Dovetail's work has reached an all-time peak. Requests have come in from organizations in different parts of the country interested in learning more about Dovetail's model, with donations also starting to flow. Over a half a million people have accessed CNN's videos online introducing Sheldon and Dovetail's mission.
"For me, it's about our team and the work we've been able to do together," says Sheldon, acknowledging the many life choices and people that made his CNN recognition possible. One of those people was his fiancée, who nominated him as a CNN Hero. It took two years and a thorough vetting process before all was said and done.
Sheldon also values his experience through IYF's YouthActionNet® initiative as an important turning point. "I was a 22 at the time," he recalls of his trip to Mexico to attend the weeklong retreat that kicked-off his yearlong fellowship. "To travel outside the country and be around people who loved and cared about me was hugely affirming. I started thinking about fatherhood as a global issue. It wasn't just a thing happening in my life and on the South Side of Chicago."