She's Challenging Limits to Women's Career Growth in Morocco
Read All Posts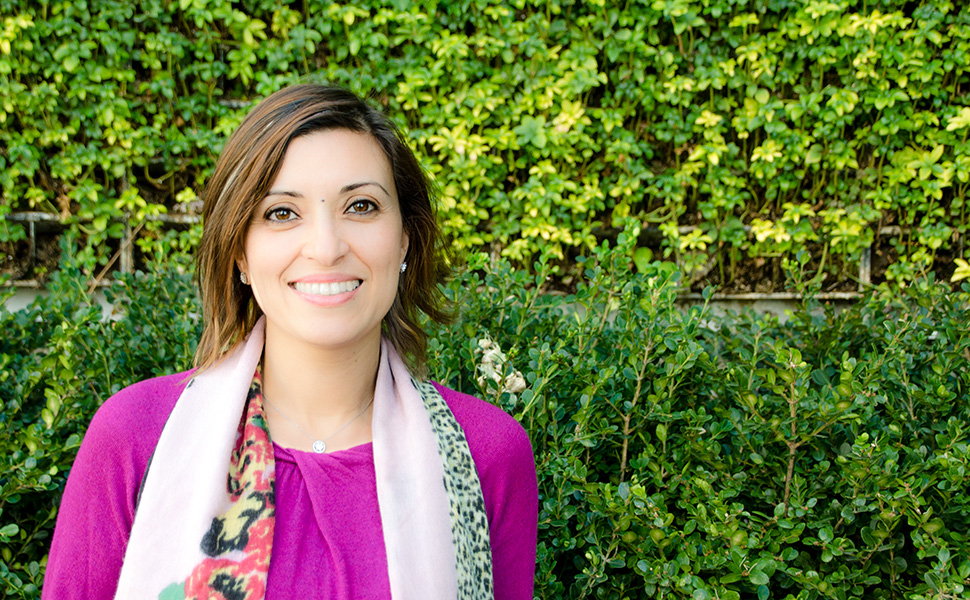 Nazik El Yaalaoui has a Master of Science in engineering, an MBA, and more than 18 years of professional experience. She speaks four languages. Nevertheless, as she has grown from one role to the next, El Yaalaoui, IYF's Country Director in Morocco, has experienced personally the biases and obstacles that persist as women strive to progress professionally. She has made a career of supporting her country's youth as they work to see the same growth.
According to El Yaalaoui, whose role requires overseeing a portfolio of seven initiatives across Morocco, there's no lack of job opportunities for the nation's young women. "I've had testimonies from companies who wanted women because of their dexterity, seriousness, and punctuality. That was in the automotive sector and also the civil engineering sector. Of course, we've seen the same in textiles," she says. "The agriculture sector wants women—they get contracts to go to Spain to work the strawberry harvest. Every skill, all the métiers: everyone is asking for women."
"Employers now are saying, 'You fit into the job because you have the skills we need, no matter who you are,'" she says.
While this change is great news, getting a job is one thing; moving up in the ranks is another. "Career is different," says El Yaalaoui, who joined IYF in June of this year. "It takes more time, and a woman has to prove more than a man. That has happened to me across my career."
For example, when she was working as a civil engineer, a supervisor told El Yaalaoui he couldn't give her the opportunity to lead a project in the south of Morocco because "the weather would be too hot for me." Then in other instances, El Yaalaoui says, "If I got an opportunity, people would say 'It's because she's dating her director.' I had letters going to my husband and my directors' wives. That's not the norm, but I can testify to it."
El Yaalaoui says that men still fill most of the country's top and middle management roles, while many human resource officers and operators are women. She says Morocco is seeing more and more women in middle management. Her own career has included very positive experiences in such positions, thanks to her perseverance in building her name and career. "In my previous role, people accepted me as a manager," she says. "As the only woman regional director, I was managing people who were close to my parents' age. I felt respected."
Supporting women's professional upward mobility becomes even more urgent when you look at higher education. "In Morocco, the gender who go beyond high school? It's women," says El Yaalaoui. "All the engineering schools have more than 80 percent young women. They might wear scarves, or they might not, but they're women. In med school, the majority are women."
Once these young women graduate, will they have adequate opportunities for career advancement? And what about those working in textiles, on cars, or around farms—how can they continue to grow professionally? El Yaalaoui says one solution for all youth comes in the form of life skills training, such as what IYF offers through our Passport to Success® curriculum. Taught across IYF initiatives, including education-centered Itqane and employability-focused Emploi Habilité in Morocco, life skills like confidence, teamwork, and goal setting are highly desired by employers and become more and more valuable over a person's career.
As she looks forward to the rest of her tenure, El Yaalaoui is optimistic about all the opportunities IYF initiatives have to support the success of Morocco's young women. As more of them participate in market-driven training, new sectors such as microelectronics, green technology, and aeronautics are coming into the country, and more and more multinational investors are looking for competencies like life skills.
"With all of these sectors opening to them, their demonstrated ability to succeed in jobs once reserved for men, and IYF's persistent focus on in-demand skills, I'm confident we will continue to see young women succeeding in the workforce in new ways." El Yaalaoui says.
Tags
gender
women leaders
young women
gender bias
career growth
youth employment
women's economic empowerment
youth economic opportunities
iyf staff
interview