Survey Confirms the Dramatic Effects of Life Skills Training for Employees
Read All Posts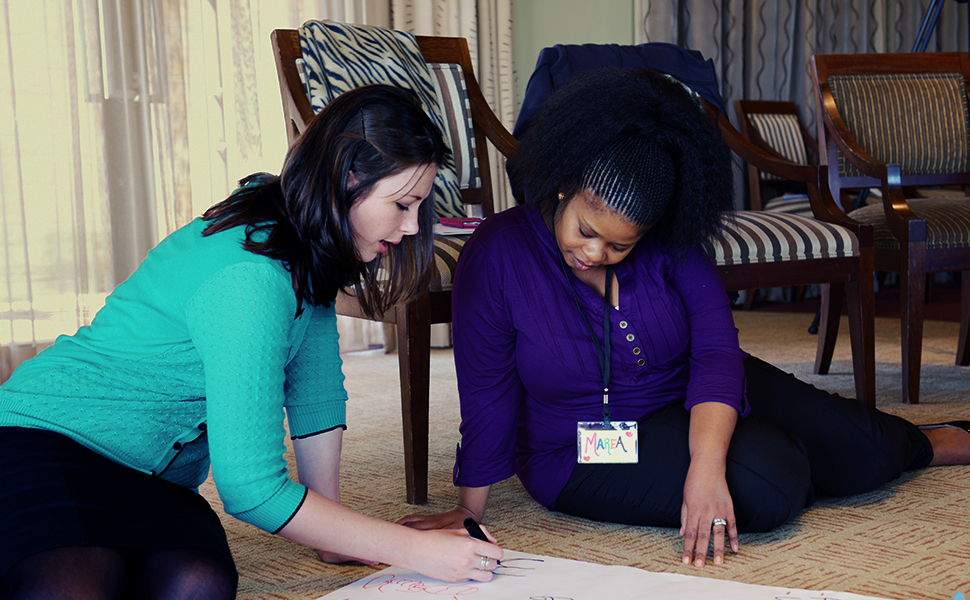 For years, IYF and Hilton have partnered to support youth economic opportunities. This blog post highlights the benefits of investing in life skills training.
Employers are always looking for tools to boost their employees' productivity in meaningful ways. Truly engaged employers also look for methods to help their team gain new skills, develop as professionals, and grow within the organization. At Hilton, we invest heavily in our team members, and recently received the results of a survey confirming just how valuable life skills training has been for them as professionals and for our organization.
Survey responses collected from hotel supervisors demonstrate the dramatic effect of IYF's Passport to Success® (PTS) life skills training in helping team members succeed on the job. With an engaging and interactive format, the curriculum prepares young professionals with the soft skills employers increasingly value, including responsibility and problem-solving. 
We saw two key survey results: 
On average, survey respondents reported 80 percent of team members have better communication, teamwork, and conflict management skills and more respect and confidence after completing PTS. Each of these skills is critical to personal and professional success, and they are essential for success in the hospitality business. 
Employers can see a real return on investment from life skills training in terms of retention, performance, and professional advancement. A full 96 percent of team members that took PTS are still with Hilton, and 40 percent have since been promoted.  
After nearly 20 years in the industry, I've seen firsthand the endless opportunities the hospitality industry can offer. Many Hilton Team Members have been with the company for years, starting as entry-level professionals and moving up to leadership positions, myself included. Using PTS is one way we can ensure quality training for more and more of our staff, and our PTS enrollment rates shows their hunger for these learning opportunities.
What initially began as a pilot for 50 employees at four Hilton hotels in the Kingdom of Saudi Arabia (KSA) in 2013, PTS is now part of the numerous professional development trainings we offer around the world. To date, more than 8,000 Hilton Team Members across 34 hotels and 14 countries have experienced PTS in the classroom or online.
In response to ongoing demand, the growth of PTS continues. IYF recently trained 16 Hilton Team Members in Addis Ababa, Ethiopia, to become PTS master trainers. They are now equipped to prepare additional Hilton trainers to deliver PTS when they return to hotels in Egypt, Kenya, KSA, South Africa, Cameroon, and Seychelles.
In 2017, we look forward to continuing to work with IYF to find even more ways to empower young people with vital skills to succeed in the hospitality industry. We are also happy to share our experience with other companies, because we believe life skills training like PTS can deliver many benefits across several different sectors.
If you would like to learn more, please watch the PTS at Hilton video or contact Lara Henneman at IYF for additional information about the curriculum. 
Max Verstraete is Vice President of Corporate Responsibility and ADA Compliance at Hilton.