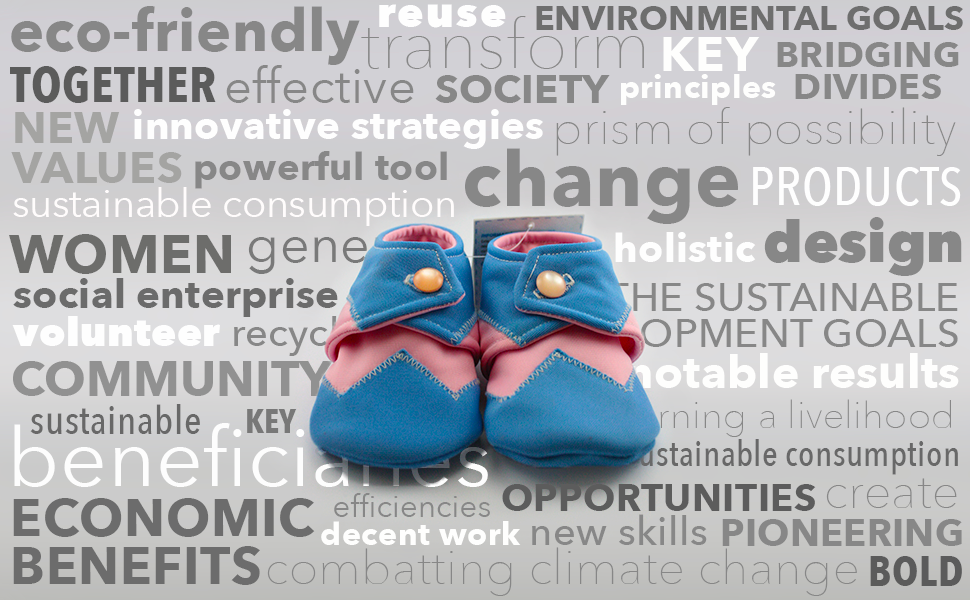 This post is the first in a series that will explore the role of IYF's YouthActionNet® fellows in advancing the UN's Sustainable Development Goals (SDGs).
As New York Fashion Week 2016 comes to a close, criticism continues around the social and environmental costs of the trillion-dollar-a-year garment industry. With the clothing business considered the third most environmentally damaging in the world, I started looking to young leaders for solutions.
One of these is Felipe Cortés Bravo, who, like many of the young social entrepreneurs I'm privileged to write about, looks at problems through the prism of possibility. For example, in the piles of unwanted clothing that make their way to landfills in Chile every year, Felipe saw the solution to another problem: the very real need of low-income women to earn a livelihood.
Through Arropa Chile (Clothe Chile), the social enterprise he launched in 2013, Felipe uses clothing as a powerful tool for achieving both social and environmental goals. "We want to change the world through changing how products are made, how businesses function, how the environment gets treated, and the opportunities available to vulnerable people," says the 28-year-old.  
How does Arropa Chile work? Volunteers in three Chilean cities—La Serena, Coquimbo, and Vicuña—encourage household members to donate unwanted clothing to be reused or recycled. After being cleaned, the clothing is either made available for free to those in need through Arropa's mobile "pop up" shops, or transformed into an array of products stitched by women in low-income communities, who not only earn money but gain new skills from Arropa's design team. Arropa's product line now includes eco-friendly items from penholders and placemats to women's handbags and children's clothing.
Over three years, the organization has achieved notable results—preventing 13 tons of clothing from ending up in landfills, donating 2,170 items of used clothing to those in need, and helping 25 women generate much-needed income.
Felipe is among a number of IYF's YouthActionNet® fellows who are pursuing innovative strategies for ensuring sustainable consumption and production, Goal 12 of the UN's 17 Sustainable Development Goals. Like many of his social change peers, Felipe is effective in advancing the SDGs because his work is grounded in key principles:
Solving more than one problem at a time—Felipe pursues a triple bottom line approach, achieving not only social and environmental aims but economic benefits for Arropa and its beneficiaries. This is good news when it comes to the SDGs, with Arropa advancing Goal 8, promoting decent work and Goal 13, combating climate change.
Modeling new values—Underpinning Arropa's work is a new set of values for people to live by—reusing and recycling rather than discarding everyday products, appreciating the needs and contributions of vulnerable members of society, and working together to bridge divides and solve problems.
Pursuing a bold vision—Ultimately, Felipe seeks to position Arropa as the most important organization dedicated to redistributing, recycling, and reusing used clothing in Latin America. While to some, this may feel like a distant dream, for Felipe and other change leaders, achieving big goals starts with the ability to inhabit, first in their imaginations, the world they're trying to create. MIT Senior Lecturer and author, Otto Scharmer, PhD, calls this 'presencing.' "The ability to shift from reacting against the past to leaning into and presencing an emerging future is probably the single most important leadership capacity today," writes Scharmer.
Felipe and the many other pioneering young leaders I've come to know keep me from getting mired in the problems of the present. Instead, they invite me to join them in forging a path to a new future they're boldly creating.
Tags
sdgs
sustainable development goals
environmental protection
sustainability
sustainable consumption
fast fashion
job creation
social entrepreneurship