Trash Talk Won't Create Positive Change in Baltimore, It Will Require Leading by Example
Read All Posts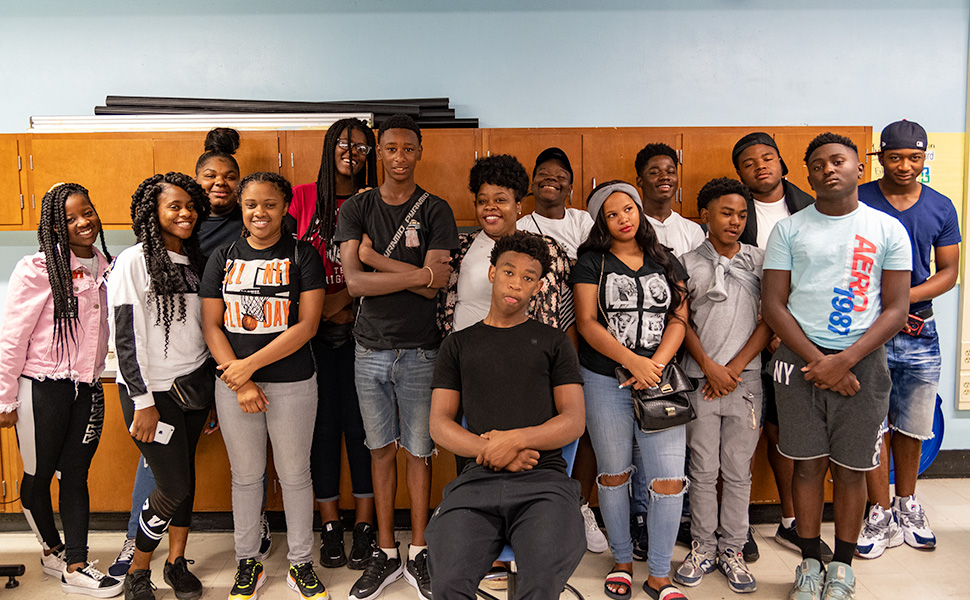 During summer vacation, many of Baltimore City's young residents find employment through Baltimore Summer Skill-Builders (BSSB), a branch of the city's YouthWorks (YW) initiative that couples project-based work experience with 30 hours of life skills training.
Recently, during the last week of YW programming, I visited Eutaw-Marshburn Elementary School, a community school that serves as a job site, to meet some of the young participants and their supervisor.  
"A lot of our young people get overwhelmed by the world," said Zaire Boyd, a BSSB supervisor and trainer. "Parents don't always think that young people carry so much weight, and we forget to have those check-in conversations. That's what I like about this program—it gets at things they don't usually talk about."
Young people certainly benefit from the paid work experience, but according to supervisors the life skills training and the conversations that occur during Passport to Success® (PTS) lessons are equally valuable aspects of the program. Boyd, who is also a Baltimore City Public School teacher and a mother of teenagers, explains that young people in Baltimore are well-aware of their city's challenges—poverty, crime, issues of social justice—and that it wears on them, even if they don't always talk about it openly.
Though they aren't blind to these struggles, young people in Baltimore also know there's much more to this city than can be accurately observed from the outside. It bothers them, they say, when people who have little connection to the city talk disparagingly about it, especially when the talk is not followed by any effort to help improve the situation. 
"If you go out of town, people say 'Oh, you're from Baltimore? Is it really like on The Wire?'" explained Jazzi, a 10th grader, BSSB participant, and budding entrepreneur who started her own catering business called Jazzi's Kitchen. "I tell them, 'Yeah, it's like that, but there's more to Baltimore than that: like the little events we have in our communities, the way everyone helps out.' If you're going to talk about the bad stuff, let's also talk about the good."
Through BSSB and PTS, young people not only learn to process strong emotions through open communication, they also discover their own agency and the ability to lead by example and affect change through positive action. 
Jahmon, a 16-year-old participant, spent the summer involved with a variety of community clean-up work, including a trash-pickup day. Though he didn't particularly enjoy the activity, he recognizes the value in it. "If my friends see me picking up trash, they might decide not to throw it down," he said. Marcus, 16, agreed, saying, "I didn't like picking up trash either. But it's important. Just because you didn't throw it down, doesn't mean you shouldn't pick it up." 
Supervisors with Baltimore Summer Skill-Builders use the PTS curriculum to tap into their students' own experiences and reinforce the message that leadership isn't a quality only possessed by adults. "Leadership has no age," Ms. Boyd told her students. "If you feel strongly about something, you can make change happen."
Learn more about Passport to Success®, YouthWorks, and many positive facets of Baltimore City.  
Tags
baltimore
youth leadership
baltimore city public schools