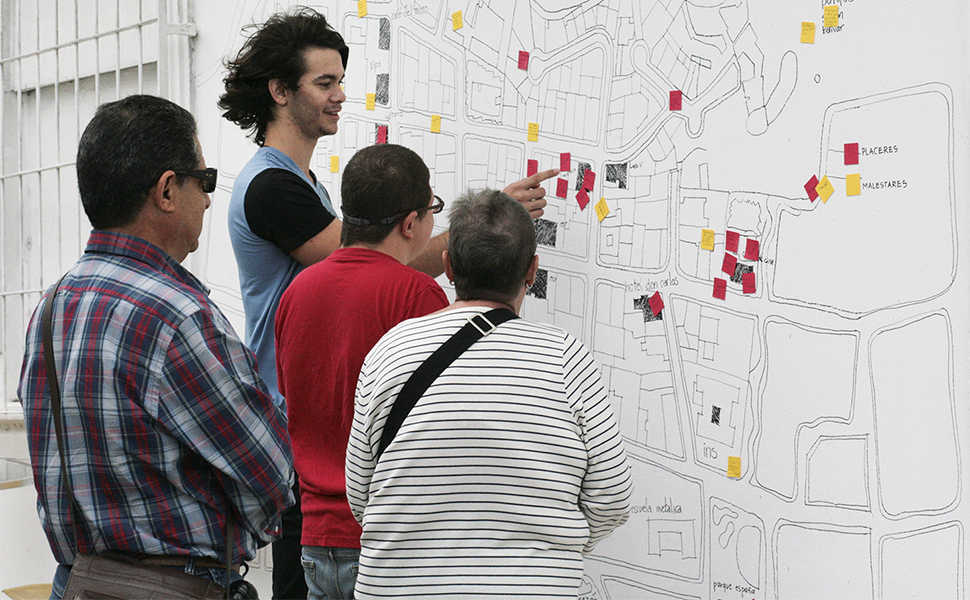 Reflecting on the theme of Youth Day 2018—safe spaces for youth—let us remember the process of creating safe spaces must be collaborative and inclusive. After all, while people from previous generations have more lived experiences, young people are connected to information and the global pulse in ways that make them uniquely capable of moving the needle on social change.
Moreover, co-creating safe spaces will require a fundamental shift in the development mindset. It will involve a commitment to not only keeping youth "safe from" (harm, danger, oppression) but also enabling youth to be "safe to" explore and express their own values as agents of change. Through my work at the International Youth Foundation, I've learned that this change in mindset is critical. If it is to occur, it will require putting our trust in the world's young leaders and change-makers.
Unfortunately, young people are still sometimes treated as disinterested in, or incapable of, contributing to efforts to advance their own wellbeing. The truth is, they care passionately about the issues that impact their lives—and they are not sitting still waiting for permission. Rather, they are using social media to organize rallies and movements, they are challenging politicians and leaders to support policies that have youth interests in mind, they are already working hard to demand and deliver a global society that is inclusive, just, equitable, and safe for all. As Ford Foundation President, Darren Walker, put it, "Inequality and injustice persist. But they are no match for the human spirit."
When we collaborate with young people to make safe spaces—whether in physical places like schools, houses of worship, or work environments, or virtual places like e-learning platforms, social media communities, or professional networking sites—we must accept and embrace that we are not only helping them become "safe from," we are co-creating a space where they are "safe to."
A school, for example, should be a space in which young people are safe from bullying, harassment, or the kind of horrific violence that took place earlier this year at Marjory Stoneman Douglas High School. Within a classroom, students should feel equally safe to consider a variety of ideas and points of view, many of which may run contrary to their own. They should also feel safe and free to express their own opinions, ideas, and creativity, even when these are contrary to the options of a peer, parent, or teacher. As Leonardo, a YouthActionNet® Laureate Global Fellow explains it, "A safe space is a meeting place where you can have a dialogue between people who hold different views." Indeed, it's exposure to the ideas of others—those we fear, judge, or misunderstand—that will bring about lasting social change. 
As we reflect upon the theme of safe spaces highlighted on International Youth Day, let us strive for a co-creation process in which we are good, supportive facilitators. In this important role, we can help create spaces where young people are safe from—among other things—our own anxieties.
In so doing, we will help create spaces where young women and men are safe, free, and—above all—trusted to create a shared future for us all.
Ashok Regmi is Director, Social Innovation and Citizenship.
Photo courtesy Semillas