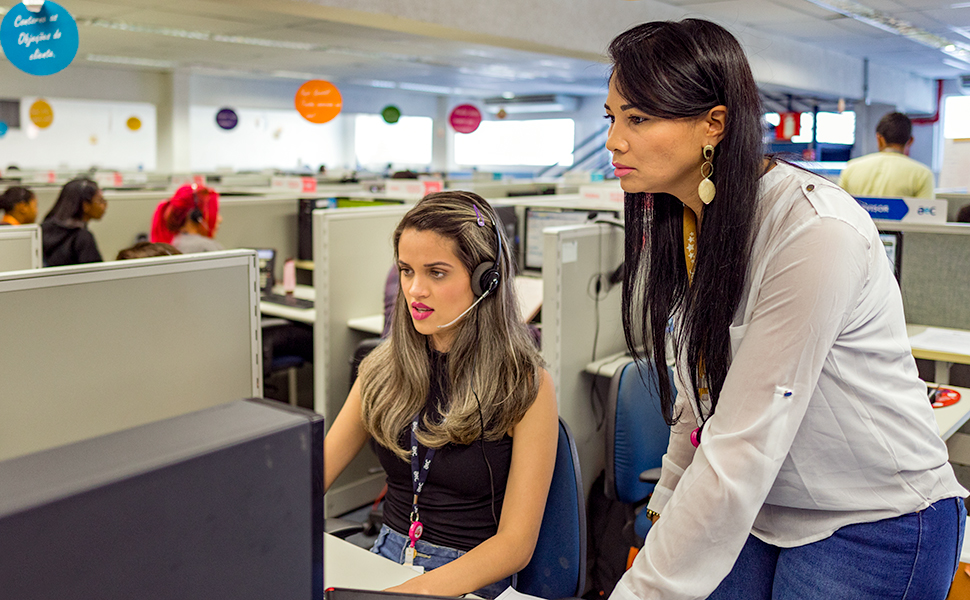 A new future-of-work report from Solutions for Youth Employment (S4YE)—a coalition working to identify innovative solutions to address the youth unemployment crisis at scale—moves beyond the familiar trope of job-stealing robots. Instead, the publication examines what an increasingly digital labor landscape really looks like for youth, particularly young women.
Considering both the challenges and the opportunities, Digital Jobs for Youth: Young Women in the Digital Economy is aimed at an audience of youth employment practitioners and organizations that design, implement, and promote youth employability programs. Much like IYF's Global Youth Wellbeing Index, the report also provides research-fueled insights to guide investments and practices that benefit young people. The following takeaways provide a sketch of major findings:
Examine the promise and drawbacks of online outsourcing jobs. Microwork—a type of online outsourcing where large tasks are broken into simple ones that can be completed online by individual workers—holds particular promise for young women. Often, the work can be done remotely, and this ability to be at home or really anywhere in the world provides the time flexibility that many women need to participate in the labor force. Also, entry into the field is relatively easy, because the work requires less technical expertise than other types of online outsourced jobs. However, pay is generally on the low side, job security is tenuous, and few social protections exist. Notwithstanding, microwork can be a way to supplement a primary income and provides a way for vulnerable youth, including young women, to participate in the labor market, often for the first time. 
Leverage cross-sector partnerships to better understand markets and achieve sustainability. For real, sustainable change to take hold, the public and private sector, as well as civil society organizations must be engaged to tackle the problem. The report suggests, for example, that companies that frequently hire youth who have received digital training could become co-funding partners for future training opportunities or could help implement on-the-job skills trainings. Another benefit of forging multi-stakeholder partnerships is the facilitation of critical communication between the supply and demand sides of the youth employment ecosystem. Organizations that provide training, for example, can ensure the skills they teach are relevant to the current but frequently changing demands of the labor market.  
Design interventions that take into consideration specific contexts, including gender. Organizations that provide skills training to young people must carefully consider cultural contexts, especially regarding gender. As the report notes, many young women face restrictions regarding technology usage, concerns about cyber-safety, and a lack of Internet connectivity and ownership of digital devices. For instance, in low and middle income countries, 184 million fewer women than men own mobile phones. To help young women overcome these barriers, some impact sourcing companies such as Samasource furnish their microworkers with computers and internet access and provide training that has the potential to lead to better-paying, more secure work. Moreover, not all young women are the same, and they face unique challenges depending on their age, where they live, whether or not they have a disability, and a host of other differentiating factors. 
Gender, technology, and a host of other critical themes intersect in the area of positive youth development. As the S4YE authors note, "These new digital job opportunities can significantly improve the economic and social lives of young women of different nationalities, economic classes, education levels, races, areas of residence, abilities, and regions." 
To learn more about these and other findings, download Digital Jobs for Youth: Young Women in the Digital Economy.
Tags
gender equity
digital learning
youth employability
young women
youth economic opportunities
microwork
impact sourcing