We Can't Reach These 4 SDGs without Livelihoods for Youth
Read All Posts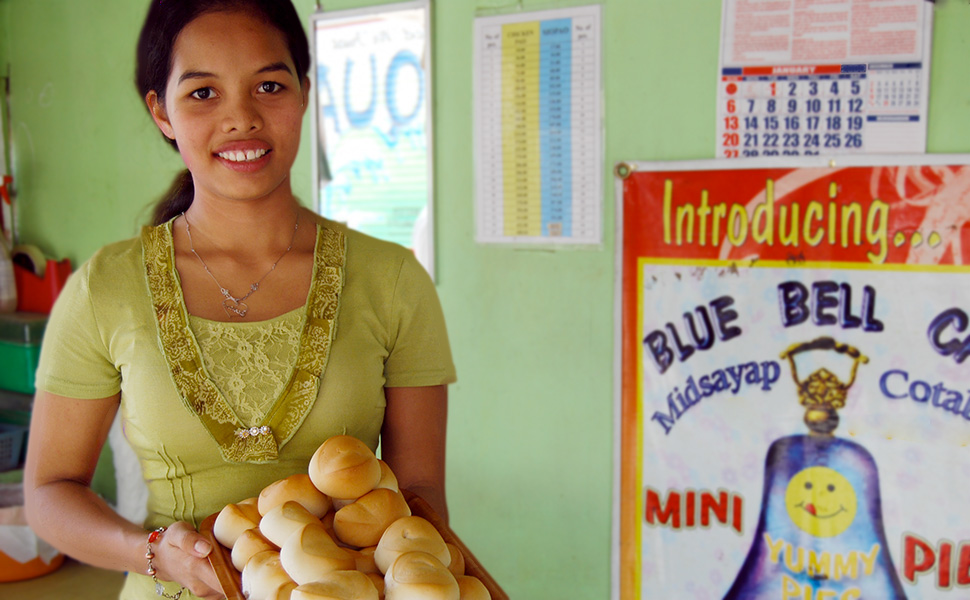 Strong new evidence underscores the necessity of increasing investment in youth economic opportunity. The recently released International Labour Organization (ILO) World Employment and Social Outlook for Youth 2016 report shows youth unemployment on the rise. According to the ILO, a lower than expected global growth rate, the lowest in developing countries in more than a decade, will leave an addition half million young people unemployed. The report points out that at least four United Nations Sustainable Development Goals will be reached much more easily if young people are employed in stable jobs.
Goal 1: End poverty in all forms everywhere. The ILO report states that as many as 37.7 percent of working youth live in extreme (less than $1.90) or moderate poverty (less than $3.10 a day), compared to 26 percent of working adults. The prevalence of working poverty, with numbers especially high in Sub-Saharan Africa, highlights the need for quality employment for young people that provides a living wage, stability, and a career path. Looking at private sector demand in that region, our own research points to potential growth sectors in financial services, agriculture, and information and communications technology. Around the world, training and education need to align with market demand.
Goal 5: Achieve gender equality and empower all women and girls. The ILO found a wide disparity in employment based on gender resulting from inequality in opportunities and socio-economic and cultural expectations. The overall participation rate for young men is 53.9 percent, while the rate for young women is 37.3 percent. The ILO reports that, overall, this gap has been narrowing, but it remains very large in Southern Asia, the Middle East, and North Africa, where as few as 15 percent of young women are in the workforce. In many regions, we have seen how unpaid family responsibilities and caretaking often means young women are discouraged from or do not consider working outside the home. Closing the gap in employment is vital for empowering women and strengthening the global economy. When women are employed, women's intra-household bargaining power increases, and poverty decreases.
Goal 8: Promote sustained, inclusive, and sustainable economic growth, full and productive employment, and decent work for all. Employing the millions of young people without work—71 million by ILO's count—is vital to achieving goal 8. Outside that number, some young people are informally and unstably employed. The ILO found that in Brazil, South Africa, and Turkey, 40 percent of young people who did have jobs were participating in the informal economy, compared with only 20 percent of adults. In Mexico and India, those figures rose to 60 and 80 percent, respectively. While self-employment and participating in the parallel economy provide an income, this vulnerable employment can leave young workers in unsafe conditions, without basic rights, and lacking the benefits that jobs within the formal economy can offer.
Goal 10: Reduce inequality within and among countries. The duration of unemployment can have long-lasting consequences for a young person's ability to work in the future and his or her earning potential. Unfortunately, the amount of time youth are unemployed is increasing. The ILO reports that "transfer from education into work [is] become increasingly difficult" and estimates a quarter of the world's 15- to 29-year-olds are NEET (not in employment, education, or training). For inclusive economic growth, young people must have access to training and education that will prepare them for today's jobs, ensuring that inequality not only does not continue to widen, but shrinks.
Youth are disproportionately affected by the economic forces that drive unemployment and vulnerable employment. People ages 15 to 24 make up 18 percent of the world's population, but only 15 percent of the labor force, and even those young people can find themselves working in the informal economy or still living in poverty. Reaching the Sustainable Development Goals will help young people, but more importantly, helping young people find livelihoods will help us achieve the SDGs.
Tags
sustainability
sustainable development goals
sdgs
youth voices
youth employment
gender
gender equality
inequality
self-employment
vulnerable employment
parallel economy