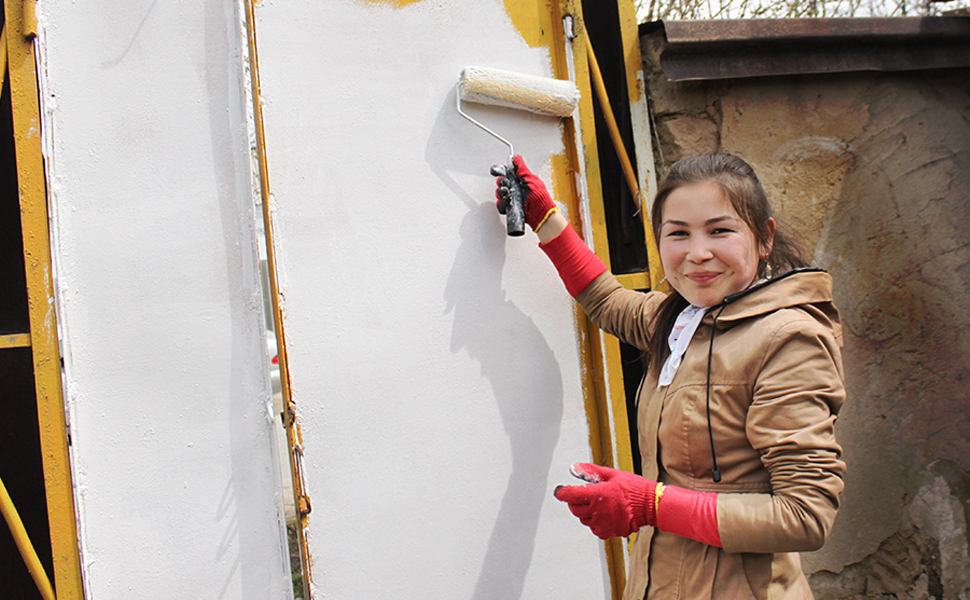 We join the world in marking today, March 8, as International Women's Day.
By current calculations, the global gender gap won't close until 2186. That's 169 years from now, or enough time that neither my daughter, who's only 2, nor I will see full gender equality. Worse still, neither will her children. In the face of persistent barriers and threats to women's personal and economic wellbeing, Dr. Margo Thomas, whom I spoke with recently at IYF's Baltimore headquarters, sees a bright spot: there's growing recognition and action around all the ways gender overlaps and intersects with other critical areas of international development and global prosperity.
An expert in trade and competitiveness, Thomas serves as Chief of the Secretariat for the UN Secretary-General's High-Level Panel on Women's Economic Empowerment. The panel was created after the announcement of the Sustainable Development Goals in 2016 and has begun making recommendations for ways to improve economic outcomes for women. The panel's first report, Leave No One Behind: A Call to Action for Gender Equality and Women's Economic Empowerment, published in September of 2016, highlights seven drivers of change that include "tackling adverse norms" and "improving public sector practices in employment."
While gender equality is a goal in and of itself, the panel's work is cross-cutting: other international development goals can be reached only when we achieve gender parity.
"There's recognition in the panel and the forum that Goal 5, emphasizing gender equality, cuts across most if not all of the other Sustainable Development Goals," says Thomas. For example, educating women, increasing their bargaining power, and stopping violence against women reduces child mortality rates and the spread of HIV/AIDS, components of Goal 3. Gender equality also improves food security and diminishes world hunger, Goal 2.
Thomas asserts that this connectedness and interdependence also applies to supporting the world's young people, and making progress requires broadly addressing youth needs and opportunities. "I really think across the UN panel's seven drivers it is essential that we not just look at women at the base of the pyramid, but youth at the base of the pyramid and youth more broadly across those drivers," she says.
Thomas offers entrepreneurship as an example. "As a young woman entrepreneur, you are in a double bind regarding your access to finance and the ability to start and operate a business," says Thomas.
Thomas illustrates her point by describing an experience working in Ivory Coast, where any kind of progress required changing the family law. An old French code didn't permit women to get an ID or travel document, take work in a different location, or start a business without the express authorization of her husband or father. "It wasn't a simple change," says Thomas. "There was a higher political barrier, because that kind of constitutional law can require a two-thirds majority vote." In addition to this kind of gender-based barrier, we at IYF know that young people often lack the collateral required by banks to access financing, and they receive limited financial literacy training.
Thomas underlines that gender equality isn't just by women or for women. "We can't do this without men," she says. "And when you grow the pie, if a woman has access to more resources, her children have better health outcomes, better education outcomes. There are benefits for society as a whole. It's not a zero-sum game."
So how do we make gender equality a reality sooner than 2186? For Thomas, so much is about changing perceptions. "Even if it's changing the perceptions of children, in terms of roles and responsibilities, respecting human beings, recognizing that everyone is valuable," says Thomas. "This is not a supply side issue, it's not just top down. You have to see the importance of the bottom up."
When you're asking individuals to see the broader benefits, how do you make that case? "The minute you quantify this, that's the beginning of putting it in terms that most people can understand. That's the way to get policy makers as well," Thomas says. "Even in a highly paternalistic society, if you can get the thought leaders to understand in health terms—their lives will be lengthened, their quality of life will be better. You can chip away at those perceptions. It requires intense concentrated and consistent effort in order to achieve the change we need. It takes all parts of the equation moving. There's a richness in all of these intersections."
"There are so many situations where it appears that you make one step forward and two steps back, in conflict-afflicted zones and in what happens to the young and to women," says Thomas. "But the fact that we're having this discussion is tremendously powerful."
Kim R. McCormick is IYF's Editorial Manager.
Tags
international womens day
women's economic empowerment
young women
gender equality
gender
sdgs
health
data
dr margo thomas
un women
access to finance