What Are the World's Young People Doing? 3 Opportunities
Read All Posts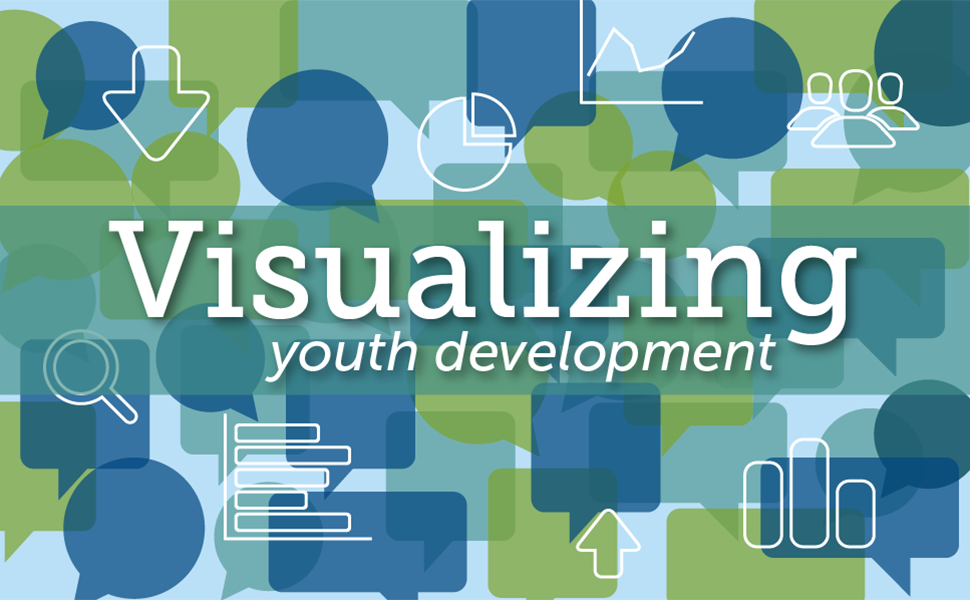 This post begins a series presenting data compiled by IYF, and we gathered this first set in collaboration with the Center for Strategic and International Studies (CSIS). Each new visualization will aim to help practitioners and decision-makers more clearly understand different issues and opportunities surrounding positive youth development.
Just over half of world's seven billion people are under the age of 30. Youth is a time for learning, studying, beginning work, and hopefully launching a career—but we know that too often there are roadblocks to success. So, what are these 3.72 billion people doing? Where are the opportunities for the youth development community to mobilize in their support?
The infographic "What are The World's Young People Doing?" draws from data gathered by the World Bank, ILO, and United Nations Department of Economic and Social Affairs to offer a snapshot of young people's activities, including education, employment, and forced work.
Analyzing the figures for education, we see that more young people are in illegal, forced, and/or hazardous work than are enrolled at the university level. For both male and female students, enrollment continuously drops between primary and university levels: the figure for young men and women's university enrollment is only a little more than a quarter of the number of students at the primary level. Even fewer young people—just 62.2 million total—are taking advantage of technical/vocational training.
Despite being represented in larger numbers at the "in university" level than young men, 178.2 million fewer women than men have legal work—the largest disparity we see for figures broken down by gender. Similarly, 89.5 million more young women than men are not in school, education, or training (NEETs).
With this information in mind, three opportunities present themselves to help youth reach their full potential:
With culturally attuned programming that creatively overcomes the practical implications of gender bias and inequity, millions of young women can be advancing their education and careers, contributing financially to supporting their families, and experiencing increased independence.
More secondary school level students should be prepared with resources such as career guidance to help them identify a viable path and plan ahead.
Vocational/technical training, jobs, and careers represent an underexplored option for young people, and they have the potential to greatly reduce NEET numbers (currently totaling 641.3 million).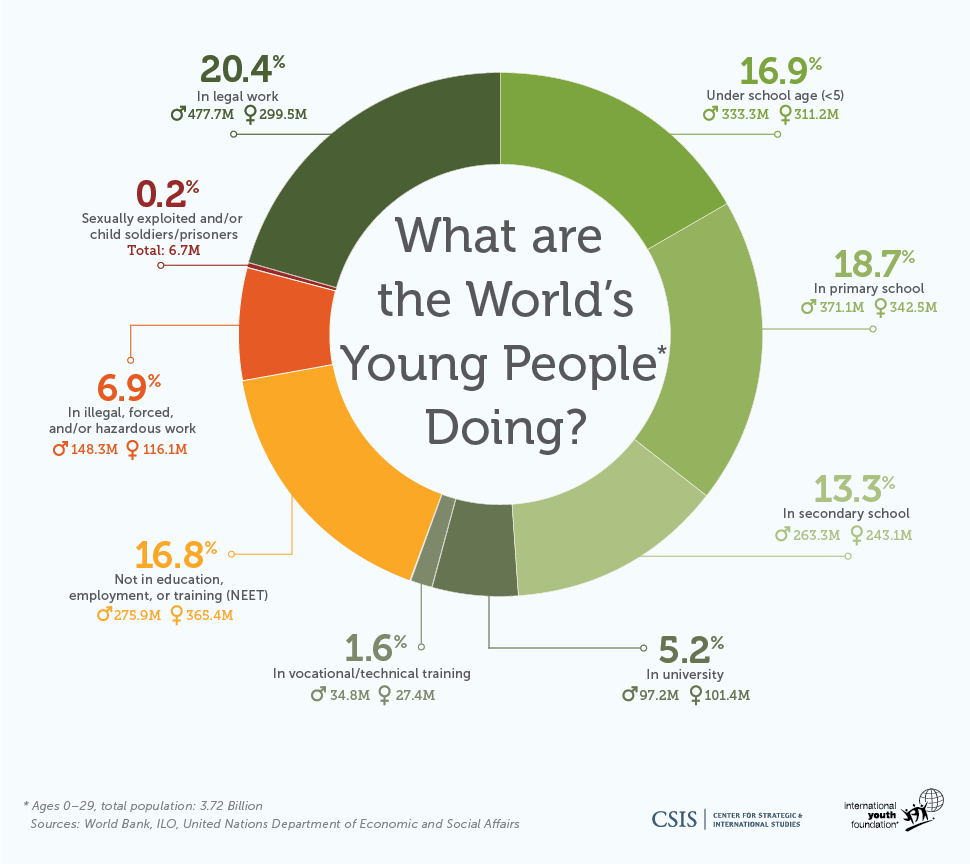 To learn more about the specific data points, please consult the following resources:
Tags
gender
young women
infographic
visualizing youth development
neets
vocational training
career guidance