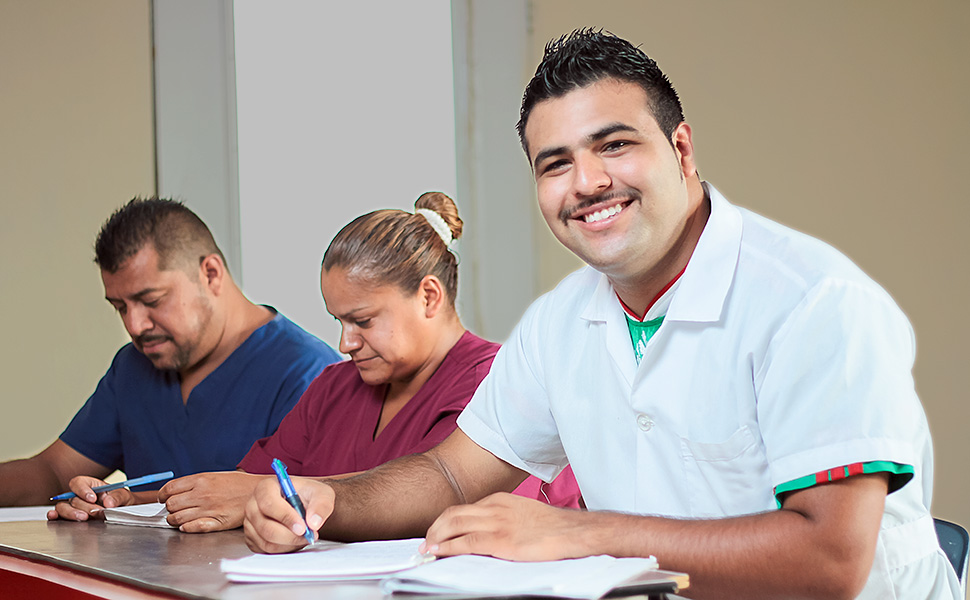 What is the value of a high school diploma? Ask any number of people across the world and you hear a pretty consistent answer: higher earning potential and career advancement opportunities. A greater sense of pride, confidence, and self-worth are quick to follow. The fact is the economic and emotional value of a high school diploma cannot be undersold.
So when Hilton Worldwide, in partnership with IYF and CONALEP, launched the Hilton Prepa degree equivalency initiative in Mexico, to prepare the company's team members for the country's high school equivalency exam, the response was not surprising. Emails and phone calls to supervisors asking how to participate came flooding in. Hilton responded by more than doubling the openings for the first group of participants.
Launched earlier this month, Prepa Hilton will be offered to Hilton Team Members at 14 properties across Mexico. The initiative offers a model of how an organization or company can invest in the long-term success of its employees. Participants complete online modules on a range of subjects, from algebra and chemistry to literature and history. Vetted tutors from CONALEP—the technical training institution in Mexico that developed and whose website hosts the modules—are available for individual sessions with participants at the local Hilton hotel or CONALEP campus.
By combining online and in-person education, this engaging blended learning strategy offers flexibility and convenience without sacrificing thoroughness or quality. The course requires 250 hours and features six modules, each including an average of 20 lessons. A Prepa Hilton participant needs to achieve a score of at least 80 percent on the exam of one module in order to progress to the next one. Participants that successfully pass the final exam receive a nationally recognized diploma, like the GED® in the United States. Hilton also offers a similar GED assistance program to its team members there.
Many of the Prepa Hilton enrollees have been out of school for several years. While all of them already have stable jobs, Prepa represents a chance for them to grow in their careers with Hilton. When asked why she was participating, one young woman responded, "It's a chance to improve my earning potential and become a lifelong learner."
Hilton Human Resource directors and other supervisors support this continued learning and encourage team members to feel confident as they prepare. "When we designed the program, we wanted to make sure it filled a need—that team members would find value in what we were proposing," said Alejandro Farfan, Human Resource Director for Hilton Mexico. "Prepa is one way we are putting into action our commitment to personal growth and professional development."
Lindsay Vignoles is an IYF Program Director.