What We Learned about Supporting Young Entrepreneurs in Tanzania
Read All Posts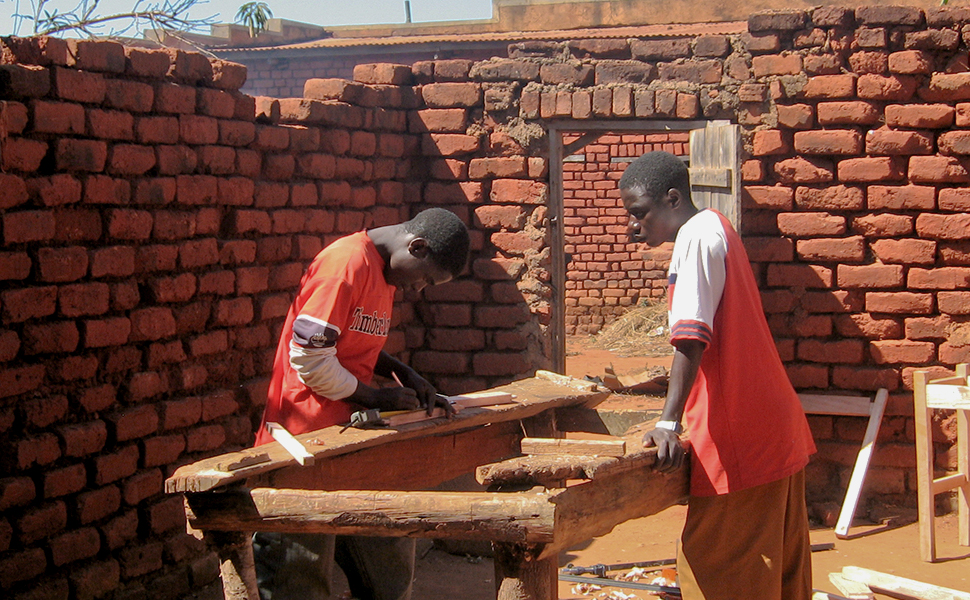 When you need to create your own job opportunity, a wrench or a power washer can be a more than just a tool. With the right training background, it can offer a gateway to independence—at least that's what we found in Tanzania Youth Scholars (TYS).
Recently concluded, TYS reached orphans and vulnerable children (OVC) in the country with educational scholarships, training, and a holistic suite of services that also included counseling and internships. The Tanzania Youth Scholars (TYS) project case study identifies seven best practices for working with this population. One example is the entrepreneurship toolkit; young graduates from TYS partner the Vocational Education and Training Authority (VETA) could apply for basic equipment in their newly acquired trade in order to start their own businesses. The toolkits were always part of the project design, but as we went along we learned valuable lessons about how best to provide them.
We offered this type of in-kind support for youth entrepreneurship because of the need and desire from young people to pursue self-employment. While entrepreneurship training was a minor component of TYS compared to the emphasis on equipping OVC with a trade, we found toolkits to be a pivotal addition for many young people. For youth starting with nothing beyond their newly acquired skills, these objects gave them a starting point in an economy not creating enough jobs for everyone. The case study points to this limited absorptive capacity; TYS participants were 50 percent more likely to be self-employed than in a salaried job after graduating.
Take Jumanne, a 23-year-old orphan, who, before TYS, was washing cars by hand ad hoc. Through the initiative he received a power washer, and, combined with his new mechanic skills gained during training, he is running his business, employing a friend, and supporting his family. Jumanne has made a crucial transition to independence.
Once we had begun distributing the toolkits to young people like him, we had to be flexible, listen to feedback, and adjust our approach. Based on what partners and youth were telling us, we decided to deliver toolkits to groups, instead of keeping to our plan to provide them to individual TYS participants who performed in the top 10 percent during their training course at VETA. Additionally, as challenges arose, more emphasis was placed on certain requirements. For example, given trouble with keeping tools safe, proposed businesses needed to have a secure, functioning venue or location before receiving the equipment.
Various stakeholders, especially youth, raised the pros and cons of groups businesses. Working together, partners can support each other, combine skills, and spread the risk. But some individuals in groups were frustrated because one person often ended up doing the majority of the work, and some members were joining only out of opportunism. Groups offer a better opportunity for applying for loans, because of a decreased perceived risk, but most of these micro-enterprises were not in a position to access finance due to their small size and informal status. Learning from this experience, I think the best approach is to offer the opportunity to a mix of individuals and groups, because the proposals are more natural. You also avoid groups forming just to meet criteria.
While these toolkits gave recipients like Jumanne the extra boost they needed to succeed, they would not have been as effective had they not been part a package of trainings and services that included technical, life skills, and entrepreneurship training, psycho-social support, career counseling, and mentoring. Youth need holistic support, and this is particularly true for orphans and vulnerable children, TYS's target beneficiaries, who are growing up in challenging circumstances with limited familial and community support.
Although we had to pivot and adjust the distribution of toolkits as we went along, and despite their remaining a minor component, they were a necessary element with real, practical value. This learning, and other experiences from TYS described in the case study, is informing planning for our new Via: Pathways to Work initiative in Tanzania and Mozambique. We look forward to continuing to share what we learn.
Tom Brownlee is Manager, Africa.
Tags
ovc
orphans and vulnerable children
skills
self-employment
what we learned