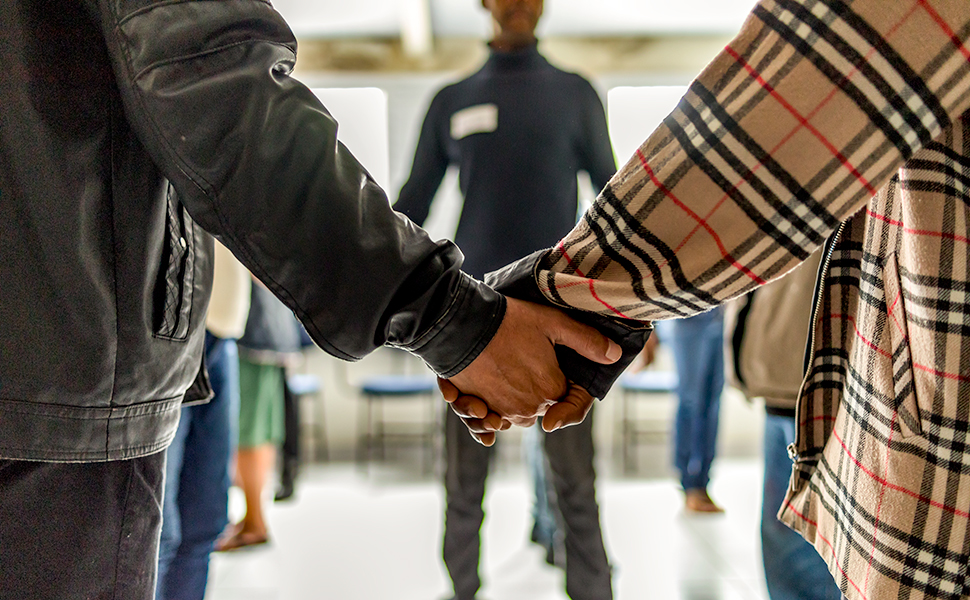 The ideas can sound unrelated or antithetical, but could a greater emphasis on love be what's missing from youth development and employability efforts? The simple answer, according to adults and underserved young people from New Orleans and Brazil who participated in a recent exchange facilitated by IYF's (Re)Connecting Youth initiative, is 'yes.'
Youth Reconnection: The Power of Love, a new blog post, chronicles the experience of 19 youth and adult representatives of the Youth Empowerment Project (YEP) who recently visited São Paulo. There, they immersed themselves in the physical and emotional youth employability methodology developed by Rede Cidadã (The Citizen's Network). Supported by the Robert Wood Johnson Foundation, (Re)Connecting Youth: Exchanging Global Lessons has spent two years identifying innovative global approaches to inform and strengthen youth reconnection efforts in the United States.
Rede, which works with youth facing issues similar to those YEP participants encounter, employs a model rooted in the concept of biocentric education. It posits that people learn not only with their minds but also through their bodies and emotions. Since implementing the new "whole person" approach in 2015, Rede reports increased job retention among its trainees, with only 5 percent leaving job placements within a year, as compared to 30 percent in the past.
For the YEP team, four of whom had never been on an airplane, the trip to Brazil was as much a journey inward as southward. They learned mindfulness techniques, expressed difficult emotions, and bonded around both joyful and painful past experiences. For example, they opened up about times they've experienced prejudice. The blog post describes how training sessions engaged participants through the integration of music, dance, and other movement-based activities. Hand-holding in a circle and celebratory hugs were also part of the process.  
"Back in America we're more private," said Roneesha, a YEP youth representative. "The hugs made you feel good about yourself."
In commenting on the organization's approach, Rede Employability Manager Tatiana Carvalho said, "The more we look at our projects and their impact, we realize that what's missing in preparing young people for their futures is love."
The warmth and team spirit engendered through the training left a strong impression on YEP Work & Learn Center Director Brice White. "As a young person, I used the term love to describe close relationships with family and friends. Now, the question is how to bring the expression of love into our work without shocking people."
The YEP team is still processing the impact of its journey to Brazil and how it might adapt elements of Rede's approach to meet the needs of youth in New Orleans. For now, participants continue to reflect on the lessons and new skills they brought home. "The exercises showed us how to release stress," said one young woman. "Now, I feel like I know how to calm myself."
To learn more, read Youth Reconnection: The Power of Love or visit www.iyfreconnectingyouth.org.