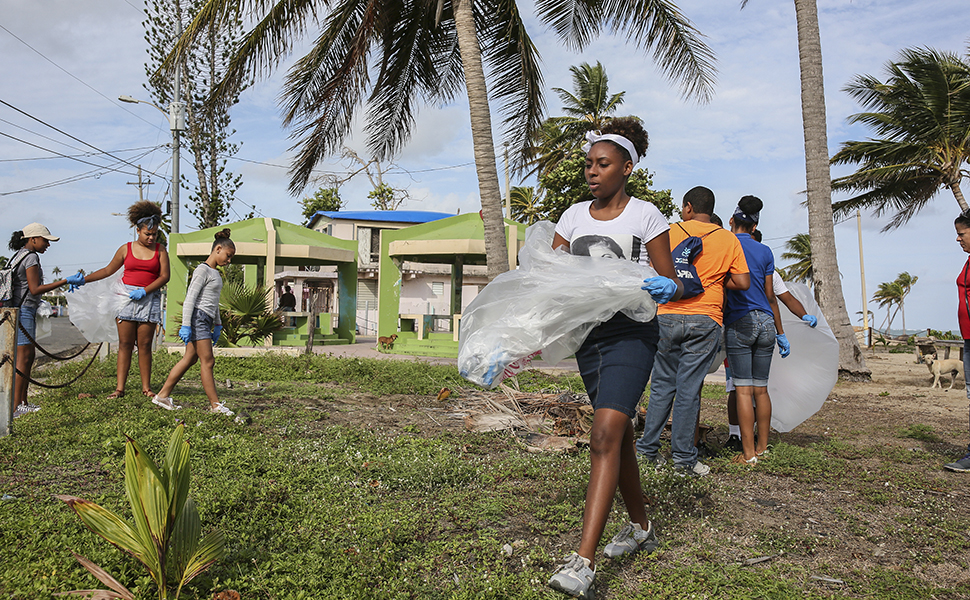 On the 50th anniversary of Earth Day, we at IYF were proud to join a list of more than 80 organizations in signing the InterAction NGO Climate Compact. But committing to this kind of work is not something you do once, on April 22nd. It requires showing up again and again.
We've signed up to do that not just because young people's futures are interwoven with the health of our planet and ecosystems. We're doing it because climate change is already here, as young protestors had reminded the world for months. Extreme weather, pandemics, forced displacement, poor air quality and more are dangerously altering daily life—and too often for families and communities with the fewest resources and power.
IYF has committed to the compact because we believe in taking a cue from young people and fighting like hell to save the planet. Whether they're building environmental literacy in Nepal, cleaning beaches and distributing mosquito nets in Puerto Rico, or fighting wildlife trafficking in the Peruvian Amazon, young people are the clear-eyed, passionate environmental leaders all of us need.
"Around the world, young people and youth-led organizations are taking action to achieve the Sustainable Development Goals (SDGs) by 2030, and, as we've seen, climate change is central to that vision," says IYF President & CEO Susan Reichle. "IYF is proud to sign the NGO Climate Compact because it's a critical part of fulfilling our mission of equipping and inspiring young people everywhere as they create the future they want, particularly as they battle COVID-19 in their communities."
In addition to being by, for, and with youth, IYF also stands alongside our fellow InterAction members. As with any global challenge, we know that coming together is our only option for progress. By collectively looking at opportunities in education and advocacy, programming, and internal operations, we can more meaningfully contribute to meeting global targets such as those laid out under the SDGs. But beyond numbers, we have the chance to really impact lives and our shared future.
To learn more, read the full NGO Climate Compact (PDF).
Photo by Patricia Davila
Tags
Earth Day
interaction
environmental protection
youth-led social change
partnership