Why We've Integrated Health Screenings & Sex Ed into This Employability Training in Mexico
Read All Posts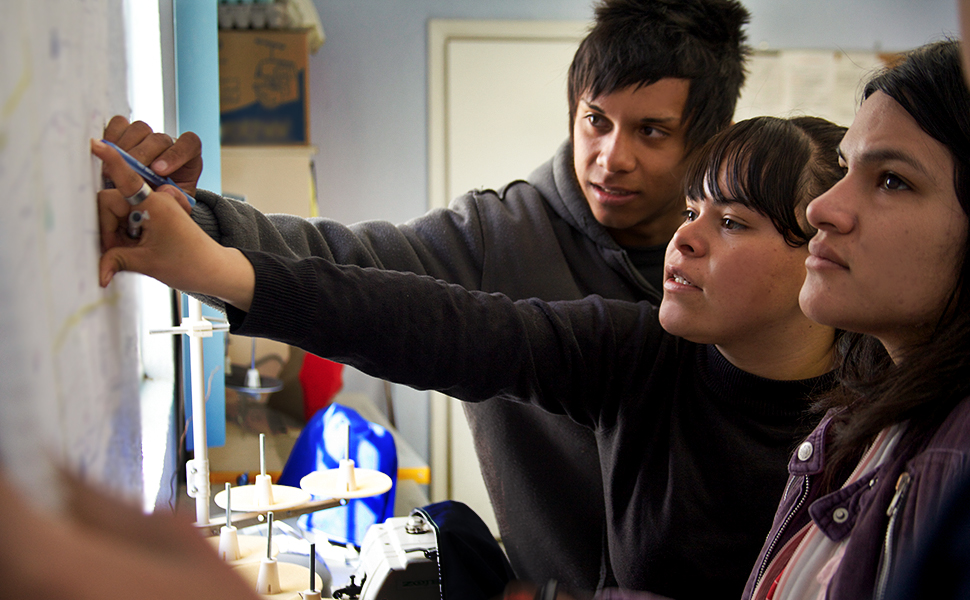 We were there to focus on job training, but young men and women were telling us stories of abusive relationships, early pregnancy, alcohol and drug abuse, and other high risk behaviors. How could we be effective in the face of such serious barriers to success? As IYF launched a new stage of programming in Tijuana, Mexico, we took action to offer services that would address these unmet health needs.
Without health screenings and adequate information, too many young men and women find themselves in situations that negatively impact their education and employment prospects, including dropping out of school or training. Through the Orale initiative, we have partnered with Fronteras Unidas Pro Salud to combine life skills training and job placement support with youth-friendly health services for young women and men who are not in employment, education, or training (NEET). These young people typically have fewer years of formal education and come from poor or vulnerable households, and cultural and social barriers often hinder their access to information.
With funding from the TK Foundation, Orale uses a rights-based approach to the promotion of youth wellbeing and gender equality. Every participant enrolling in the initiative has an intake of their clinical history, height and weight measurements, posture and vision exams, a dental consultation, and nutrition counseling. Most critically, Orale includes Pro Salud's Integrated Sexual Education Course, known as CEIS in Spanish. CEIS includes discussion on topics such as family communication, birth control, teenage pregnancy, sexually transmitted diseases, gender violence, sexual diversity, and sexual rights. 
Across Mexico, gender-based violence continues with a startling frequency: 67 percent of Mexican women have been victims of domestic violence. Teen pregnancy rates are the highest among any OECD country. A macho culture influences the social acceptance of gender-biased behavior, and the social importance of motherhood encourages teen pregnancy. These challenges contribute to and persist alongside low rates of women's labor force participation, and young women in Mexico are three times as likely as young men to be NEET. Historically, young women in Mexico are doomed to a less equal and more passive role concerning their own sexual and reproductive health.
The CEIS sex education course arms young people with information to begin changing that reality. In classrooms that are approximately 50-50 young women to men, Orale participants are learning how to make their voices heard and improve communication with their parents, brothers, friends, and sexual partners. They are learning about different types of violence and safe ways of dealing with them as well as healthy ways to exercise their sexuality. 
"My relationship with my family has improved; I now participate in the decision-making. I am more assertive," says 28-year-old participant Carmina. "I'm also more patient with my daughter and get angry a lot less."
Additionally, CEIS training follows Orale's peer-to-peer approach, in order to promote a trusting, comfortable learning environment. Reproductive health education can generate embarrassment and carry a sense of taboo, whereas these trained counselors, who are close in age to the participants, report a real sense of empowerment among the young men and women. 
"Observing the youth grow during the workshops, where special attention is paid to their emotional and physical health, where in the end they return to the path of education or work, until they become agents of change in their environment—it's a wonderful feeling," says Eduardo, a job placement coordinator for Orale and former peer counselor.  
Our decision to integrate health screening and sex ed into employability training grew from the recognition that we must address the broader and complex set of challenges that are still undermining today's youth potential to shape their future with power and confidence. It was also a choice to chip away at the intergenerational persistence of inequality that is preventing Mexico from taking full advantage of these young men and women's potential.
Andrea Padilla is an IYF Program Officer in Mexico.