Work Readiness Assessment Highlighted as Innovative Approach to Measurement
Read All Posts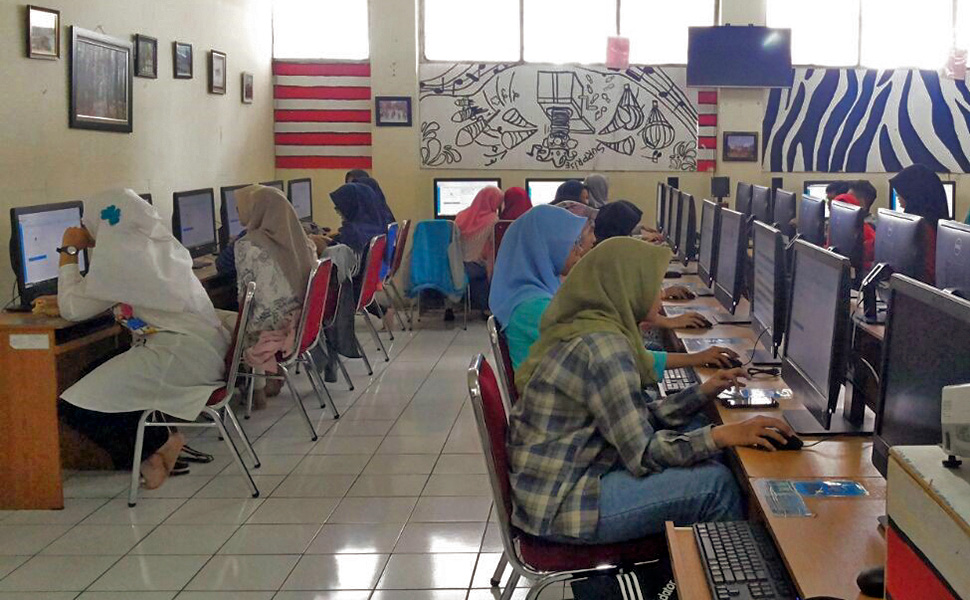 Historically, youth training organizations have struggled to measure life skill development in meaningful ways, and contextual challenges with gauging impact across geographies and cultures compound these difficulties. IYF is dedicated to supporting organizations and institutions to overcome these obstacles, because we have seen the transformative impact of this kind of training on young men and women. A new technical brief from USAID-funded YouthPower, Measuring Youth Competencies Across Contexts: Lessons From Implementers on How to Adapt Soft Skills Measurement Tools, highlights an IYF partnership that offers promising, valuable results.
With more than 25 years in positive youth development and over a decade of experience offering Passport to Success®, IYF has seen life skills training reduce drop-out rates, improve work readiness, and build agency for young people to lead productive lives around the world. Aiming to provide a unique resource to employers, schools, training institutions, youth-serving organizations, and young people themselves, IYF partnered with Professional Examination Services, now a part of the testing company ACT, to create an assessment of work readiness that uses the latest in non-cognitive testing. 
Demonstrating the science of life skills testing, advances in psychometrics and non-cognitive testing include going beyond the self-report questions that ask participants to rate themselves and offer less than reliable results. Our forthcoming, fully online assessment will measure factors like how well one gets along with others, sustains effort, acts honestly, and maintains composure—all essential for success on the job. To mitigate a person's ability to skew results inaccurately, or "fake-ability," the assessment will include situational judgment items, which present a common workforce dilemma or scenario and ask the candidate to indicate the most effective way to handle it. Additionally, the assessment will include forced choice methods that present two or more equally desirable statements and ask participants to choose which they most closely identify with.  
As featured in the technical brief, IYF has done significant piloting of this assessment to ensure its relevance in different contexts. Early in the process, we tested our initial questions with youth in South Africa to get immediate user-driven feedback. Then, in early 2017 we piloted the full assessment with 1,640 demographically diverse youth in El Salvador, India, Indonesia, Jordan, Mexico, and South Africa. Many had completed IYF's PTS life skills training, but others had not. Fellow NGO Plan International USA also fielded young graduates of their programs in Indonesia and El Salvador to sit for the assessment. In the rigorous analysis that followed, ACT's psychometricians considered the strength of the items, the competency framework itself, and essential considerations like fairness and gender equity.
One of the key takeaways from the YouthPower technical brief is that a diverse, collaborative team is needed to build an assessment or tool with all of the right inputs and context. Ultimately, our goal is to help young people secure jobs. To make this goal a reality, employer input has been a vital component of our development process. We formed a corporate advisory board of several key IYF partners interested in youth employability, such as Hilton, Cummins, Laureate, Chevron, and Caterpillar Foundation. This board reviewed items, took a critical eye to our pilot findings, and continues to provide assistance on matters like positioning. 
Based on the pilot data and rigorous analysis by their psychometricians, ACT is making revisions to the test, including writing new items, which they are now testing further in the United States and Mexico. We are excited to launch the assessment in mid-2018 and to bring this innovation to market to add value for young people, companies, and training institutions.
Once launched, the test will provide an individual report to a young person that will outline their areas of strength and those for future development. They can then highlight those strengths to a potential employer and identify training to build their skills. In a focus group I conducted in Jordan of pilot participants, one young man said "It will help me ... It will help an employer to know me." 
The assessment will also provide training institutions with cohort reports that measure the impact of training and employability programs—not just our own Passport to Success® curriculum. The work readiness assessment is designed to be "plug and play" with other life skills or employability programs. Learning gains can be assessed down to the classroom level, allowing for enhanced quality assurance and program management. 
In time, we hope that the data resulting from the assessment will help employers to select young people who are likely to succeed, and to encourage all to invest in the power and the promise of soft skills training to prepare young people for the world of work. 
Lara Henneman is Director, Product Development.