At Work in Rural Communities to Prevent the Spread of the Zika Virus
Read All Posts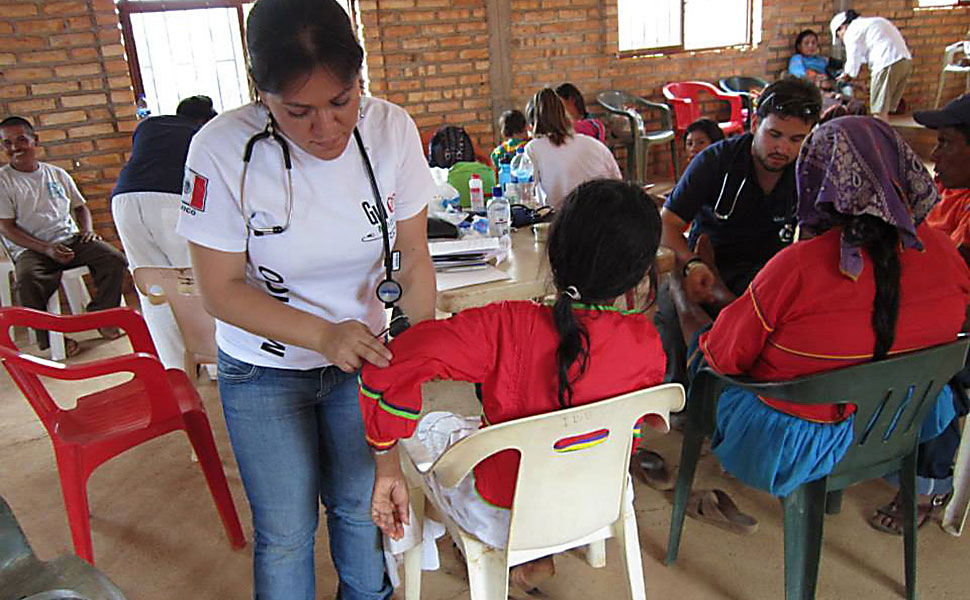 In isolated rural communities in Mexico, where the distance villagers must travel to find a doctor can mean the difference between life and death, Dr. Carolina Zuheill Rosales delivers urgently needed medical care. In 2015 alone, the organization she founded, GUIMEDIC, engaged more than 300 volunteer medical professionals in providing health care to over 40,000 children and adults.
Now, Carolina faces a new potential health threat: the Zika virus. While Mexico has yet to make global headlines with the virus, Zika has been discovered in remote parts of the country, including in the states of Chiapas and Michoacán.
"I'm worried because I'm watching what is happening in other countries," says Carolina, who was honored as one of IYF's Laureate Global Fellows in 2015. Native peoples living in those rural areas served by GUIMEDIC can do little to avoid mosquitoes, she says, adding that poverty also places them at greater risk than many urban dwellers.
Carolina and her team are developing educational outreach materials to alert indigenous communities to the Zika virus and how to differentiate it from diseases such as dengue, chikungunya, and yellow fever that are also carried by the Aedes aegypti mosquito.
With the government distributing health information largely in Spanish, GUIMEDIC bridges critical information gaps by creating materials in indigenous languages. Given low literacy rates, GUIMEDIC also relies on PowerPoint presentations and animated videos to deliver important health-related messages.
When it comes to prevention, Carolina admits that keeping rural dwellers, and especially pregnant women, from being bitten by mosquitoes is a colossal challenge, especially when insect repellents are costly and contain controversial chemicals. As an alternative, GUIMEDIC is working to make natural repellents based on Mayan medicine more widely available in hard-to-reach areas. While it's hard to anticipate the extent to which Mexico will be impacted by the Zika virus, GUIMEDIC treated 1,200 cases of dengue last year, which presents similar symptoms. Distinguishing between these other mosquito-born illnesses, and offering effective treatment, makes the situation even more complicated, says Carolina, who is one of more than 1,350 young social entrepreneurs around the world supported by IYF's YouthActionNet® initiative.
Watch a video to learn more about Carolina's work to provide mobile medical care in rural Mexico.
Tags
zika
infectious disease
rural medicine
2015 yan laureate global fellows
2015 yan laureate global fellows videos