Young Entrepreneur in Central Asia Turns Ideas into Profits
Read All Posts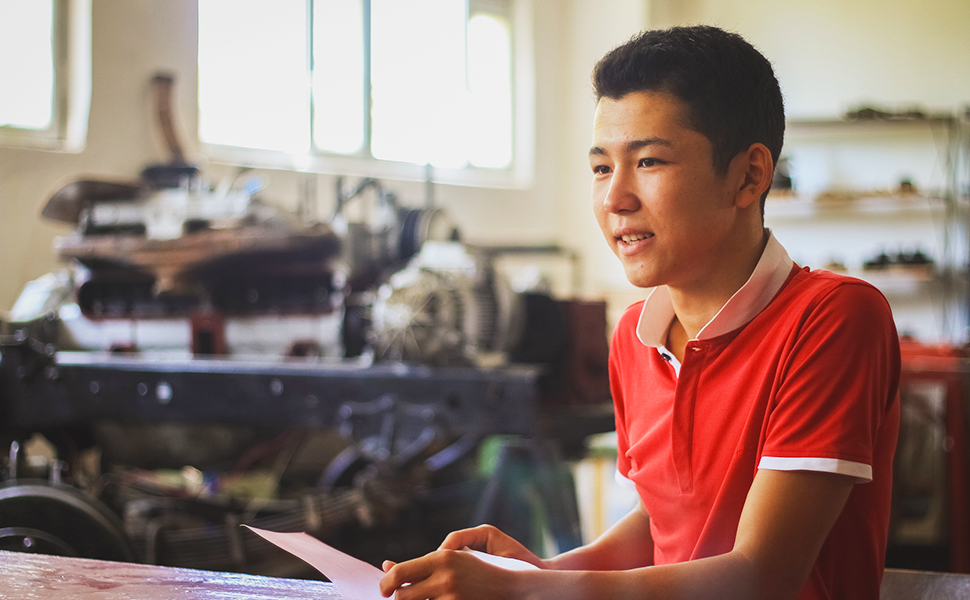 In this town where young people are struggling to find jobs, 17-year-old student Adilet took part in a two-week training on how to start a business. The course was part of a project implemented by the Bishkek Business Club under Jasa.kg, an employability initiative supported by the International Youth Foundation (IYF) and US Agency for International Development in the Kyrgyz Republic.
It was there that Adilet developed his idea to create a small sewing business. Much to his surprise, his plan was strong enough to win Adilet an invitation to attend a one-week business camp to strengthen his proposal. Ultimately, he received 21,200 soms (US$437) through Jasa.kg to purchase materials and machines to launch his new enterprise. Adilet began producing t-shirts at his brother's small sewing shop, but he soon learned that he was unable to compete with other stores.
Far from discouraged, Adilet used his newly acquired knowledge of assessing local market needs and was able to identify a new opportunity. He decided to purchase the raw materials needed to produce aprons used by workers during the harvesting of cotton. "Many of the people in our region earn money by cultivating cotton," he explains. "In our village nobody produced aprons. When people sewed handmade aprons they purchased their materials for 60-70 soms per meter. So, I started to sell ready-made aprons for 100 soms." His new business saves time and money for local farmers, who need 20 aprons to harvest just one hectare of land.
In three months Adilet earned 100,000 soms (US$2,602) by selling a thousand aprons, and he hired seven weavers to help him. Through his added income, he can support his family and pay for his own education. Adilet is now looking ahead. With the cotton season over, he is using his weavers to produce linen for dowries. Next summer, he will return to selling aprons once again. 
Adilet is not the only young entrepreneur whose economic prospects are improving. Like Adilet, so far more than 30 young people who completed Jasa.kg's business planning training have opened their own businesses.
Tags
success story