Youth Engagement Matters for the Infrastructure & Natural Resource Industries
Read All Posts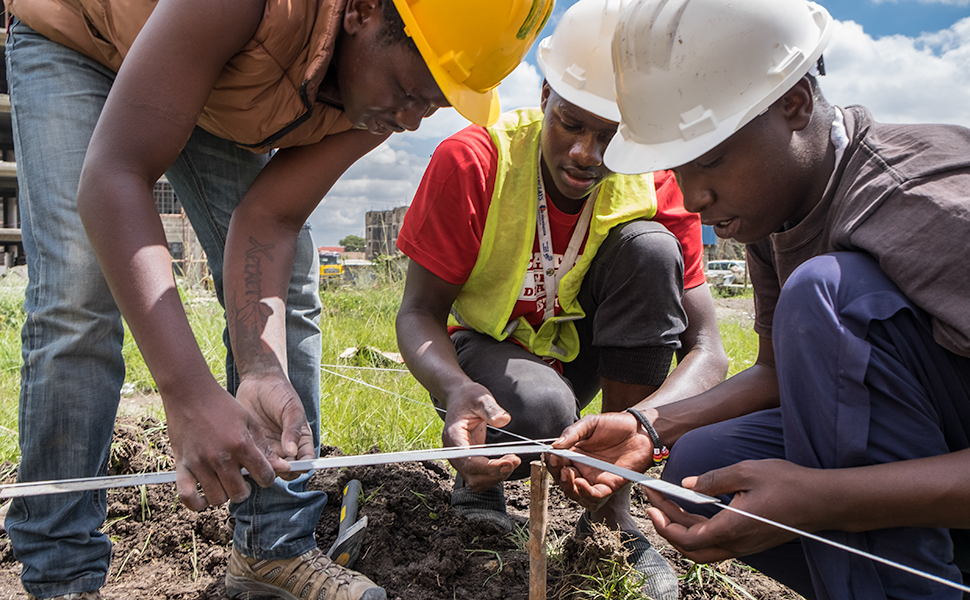 More young people than ever before call our world home, and the vast majority are in emerging economies. While these young men and women prove their potential and promise every day, too many lack opportunities to carve a path for themselves. Meanwhile, the infrastructure and natural resource industries—which include power, transportation, water, oil and gas, and mining—confront their own host of challenges. A new publication makes the case that youth engagement offers promise for both groups and, for these industries, makes good business sense.
Creating Value Through Global Youth Engagement, developed in partnership with the International Finance Corporation (IFC), a member of the World Bank Group, offers guidance for purposeful, strategic action supported by real world examples, including IYF initiatives. Based on interviews with and dialogue among industry leaders, government officials, development experts, and young people, the publication frames the opportunities around the main challenges the industries face, global demographics, and youth perspectives. The report is structured in three sections:
Key industry and youth challenges: Infrastructure and natural resource companies confront difficulties related to talent acquisition and the workforce of the future; innovation and competition in an era of rapid change; building stable, resilient communities and economies; and increasing pressure for environmental, social, and corporate governance. This section features young adults' perceptions of these industries and what they want from the world of work. Drawing on resources such as IYF's 2017 Global Youth Wellbeing Index, the publication also offers an overview of the challenges youth face, including unemployment, underemployment, and informal work.
Youth engagement offers solutions: As the report argues, "Youth skills, drive, optimism, and desire for change are exactly the infusion of talent and innovation that can power these industries forward." Young people are hungry for opportunities to contribute, grow, and lead. To demonstrate value, this section maps youth engagement to business needs, for example, tapping young leaders to solve pressing global issues. More and more CEOs see the Sustainable Development Goals as a critical part of doing business, and young men and women such as IYF's YouthActionNet

®

fellows can be valuable partners in doing this work.
Action plan: The goal of the publication is to provide actionable guidance based in a real world understanding of challenges and opportunities. The plan includes two types of activities: foundational and targeted. The former benefits all infrastructure and natural resource industries and includes taking a more strategic approach, instead of one-off efforts. The latter category positions infrastructure and natural resource companies to achieve more specific goals, such as building a talent pipeline and championing entrepreneurs and value chain development. Five case studies support this plan.
This publication demonstrates how strategic youth engagement benefits young people, communities, and economies, while allowing companies to gain a competitive edge.
To learn more, read Creating Value through Global Youth Engagement.