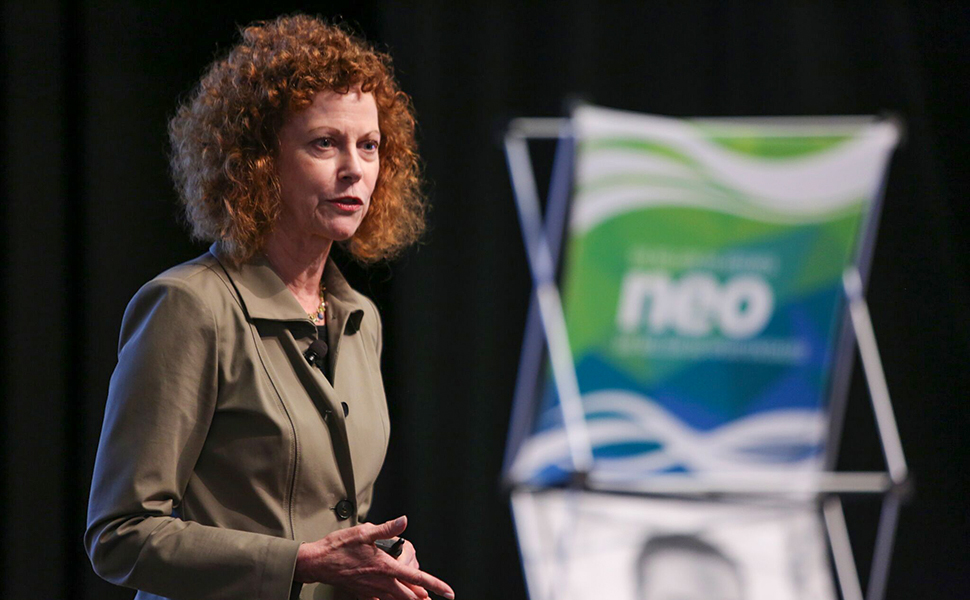 For too many young people in Latin America and the Caribbean, the path to employment is fraught with challenges. For too many businesses in the region, finding qualified young people proves difficult. Innovations in Youth Employment: Insights from the NEO Initiative, held in Washington, DC, in late April, examined how to align youth, school, training, and employer needs to connect youth with opportunities and bridge the skills gap.
Organized by IYF and the Multilateral Investment Fund (MIF) of the Inter-American Development Bank (IDB), co-creators of NEO, the day-long event engaged stakeholders and practitioners from across the region. Complementing panels about multi-stakeholder alliances and quality standards, Mary Snapp, Corporate Vice President of Microsoft Philanthropies, delivered the event's keynote address and joined an on-stage discussion on the future of work. Several themes emerged from the conversation:
"No one company, no one industry, no one government, no one foundation, no one school district can do it on their own," said Snapp. "It's all about leveraging partnerships so that we can ensure young people will have digital skills, technical or middle skills, and some even computer science coding skills—so we can ensure that, in the future of work and for the jobs of tomorrow, we work together to ensure no one is left behind."
To learn more about the NEO initiative and the partnerships that drive it, visit youthneo.org.
Tags
event
youth voices
market-relevant skills
skills mismatch
technical skills
stem education
the future of work