Build Your Business
We developed Build Your Business (BYB) in partnership with Microsoft to provide young people a highly engaging digital tool for learning practical skills to start their own businesses.
More than 300 organizations in 20 countries used the 14-module curriculum (available in English, French, and Arabic) to help young people start, lead, and grow their small and micro enterprises. Thanks to its adaptability, BYB fit the needs of youth-serving organizations, educational institutions, and other partners.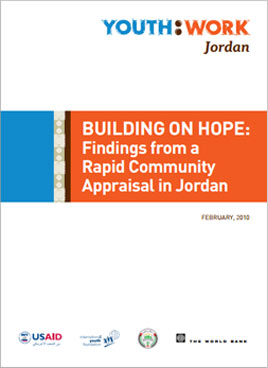 Featured Publication
Building on Hope: Findings from a Rapid Community Appraisal in Jordan
This report presents findings from the community appraisals done as part of the Youth for the Future program (formerly known as Youth:Work Jordan). It describes in-depth surveys of young people and community members as well as focus groups convened to gain further insight and knowledge about conditions and possible solutions to challenges.
Download