Cherrie Atilano
Founder, AGREA Rescue Kitchen
Philippines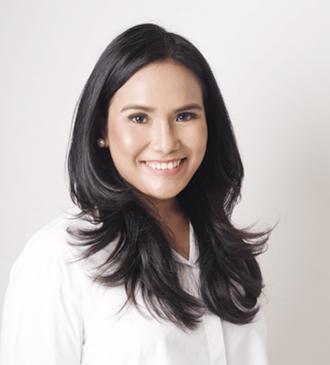 Impact area: Economic empowerment; Sustainable Development Goal 8
Cherrie Atilano founded AGREA in 2014. The organization is an innovative, inclusive, for purpose, agri-business that is founded on sustainable agriculture, fair-trade, and replicable model of an agri-based economy.
"The COVID-19 pandemic has further magnified the social divide in the Philippines," Cherrie explains, "specifically the hunger experienced by the urban poor. While hunger is being experienced by urban poor communities, rural farmers have overwhelming surpluses of produce that they cannot sell because of lack of logistics and market support. The AGREA Rescue Kitchen (ARK) is an initiative we started in 2020 to address the above mentioned problem. ARK is a food bank offering healthy vegetable and fruit misfits at a cheaper cost to consumers, and the profit supports urban poor communities towards green recovery livelihood programs. So far, it has been effective but needs more support to continue its work to scale. When ARK has its own facility, it will build a more just, equitable, and sustainable post-Covid world."
The Global Youth Resiliency Fund will help Cherrie and her team achieve the following results:
Save 10,000 kg of fruit and vegetable misfits in 1 year.
Feed 1000 of healthy meals to urban at-risk communities.
Train 100 urban poor families in making value-added products out of vegetable and fruit misfits that they can eventually consider as livelihood.
Learn more about AGREA here.