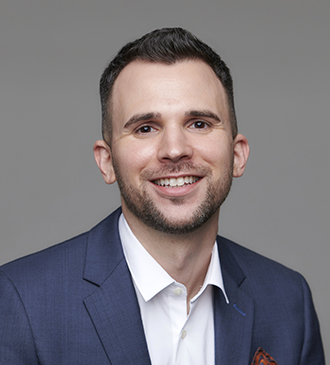 Colin leads High Gear, a multi-donor funded initiative that is advancing South Africa's public TVET college system by facilitating robust, mutually beneficial partnerships with the country's automotive manufacturing industry.
Colin joined IYF in 2012 to support implementation and expansion of the organization's Southern Africa portfolio. Since that time, he has contributed to the design and successful implementation of youth entrepreneurship, financial inclusion, workforce development, and TVET system strengthening initiatives in Mozambique, South Africa, and Zimbabwe. Colin played a lead role in expanding IYF programming in South Africa, including developing the first IYF South Africa Country Strategy, leading business development to resource that strategy, and establishing IYF's first partnership with government and the national TVET system to enable strategy implementation. In 2019, Colin led the design of High Gear, and in 2020 he was appointed to oversee start-up and implementation of this flagship IYF initiative in South Africa.
Colin came to IYF with eight years' experience, including with Aga Khan Foundation in Mozambique and UN-HABITAT in Nairobi. His previous roles included research, program management, and business development in agriculture, food security, market systems development, financial inclusion, urban planning, and climate change resiliency planning sectors. Colin holds a BSocSci in Public Policy & Administration from the University of Cape Town, and a MS in Urban Development Planning from University College London.
Languages:

English, Portuguese

Country of birth

United States

Hobbies:

Cooking; hiking; road trips; discovering hidden coffee shops