Donzel A. Leggett
VP, Global Manufacturing Excellence, Global Platforms & ASLA Supply Chain, General Mills, Inc.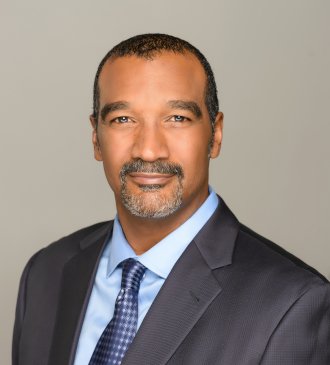 Donzel A. Leggett is Vice President, Global Manufacturing Excellence, Global Platforms and ASLA Supply Chain, for General Mills, Inc. Prior to his current role, Donzel spent five years as VP, International Supply Chain. He joined General Mills in 1996 as a Plant Operations Manager for Big G Cereal, West Chicago. In 1998 he transferred to Minneapolis as a Manufacturing Manager for Big G Cereal and a year later became the Plant Manager at the St. Charles Food Service Plant. In 2002 Donzel relocated back to Minneapolis as Special Packaging Director, Display/Merch Packaging and in 2004 became USRO Temperature Channel Director in Supply Chain Logistics. Donzel then became Manufacturing Project Director in Big G Cereal in 2005, and in 2006 he was promoted to Operations Director for the Snacks Division. Leggett was promoted in 2008 to VP, Manufacturing - Temperature Channel, USRO.
Prior to joining General Mills, Donzel spent almost four years with the Quaker Oats Company where he was an Industrial Engineer, Process Improvement Engineer and Cereal Processing Department Manager.
Donzel is a member of the Football Leadership Council, the Athletics Advisory Board and the Intelligent Manufacturing Advisory Board, all at Purdue University. He is a member of the board of Launch Ministries and the International Youth Foundation (IYF). Donzel is board chair of Twin Cities Rise, and founder and board chair of the Anti-Racism Commitment Coalition (ARCC).
Originally from Key West, Florida, Donzel holds both Bachelor and Master of Science Degrees in Industrial Technology from Purdue University where he was an Academic All-America and three time Academic All-Big Ten football player. He also holds an MBA from Nova Southeastern University. He and his wife Tracy (also a Purdue Graduate) reside in Chaska, Minnesota and have four adult children, Donnie 27, Sierra 25, Joanell 23, and Gianna 19.