Dr. Abiodun Adereni
Founder, HelpMum
Nigeria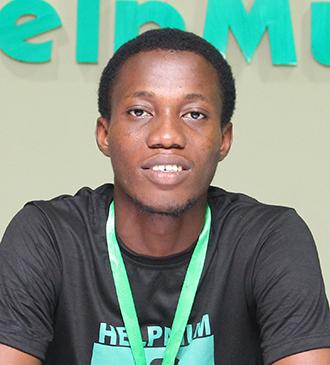 Impact area: Health; Sustainable Development Goal (SDG) 3
Dr Abiodun Adereni founded HelpMum in 2017. HelpMum uses the power of mobile technology and low-cost innovation to tackle maternal and infant mortality in remote, rural areas of Nigeria. Dr Abiodun Adereni is addressing hands-on problems of poverty and inequality of women in underserved communities to access quality life-saving healthcare, addressing the lack of proper education and training of traditional birth attendants. 
"As a young Nigerian doctor, I cannot accept that one woman dies every 10 minutes on account of pregnancy or childbirth," Dr. Adereni explains. "Neither can I accept that one out of five children will never reach the age of five. I know these deaths are preventable... A big part of the problem is the lack of access to clean space and affordable birth kits in remote underserved communities as well as the broken healthcare infrastructure affecting those areas."
The Global Youth Resilience fund will help Abiodun and his team realize their goals in the following ways:
Provide 100 pregnant women with basic, inexpensive HelpMum birth kits containing essential supplies required at childbirth to ensure a safe and hygienic delivery.
Train 30 Traditional Birth Attendants using our HelpMum Free Mobile Tablet which contains a video tutorial on safe delivery practices in their own indigenous language.
Create one HelpMum Digital Health Café by building or renovating an existing maternity home in a remote or underserved community. Our Digital Health Café will be open to all women seeking a safe and hygienic place for delivery performed by a qualified Traditional Birth Attendant.
Learn more about the amazing work being done by HelpMum here.