Driveth Razo
Program Assistant, MEXICO
Mexico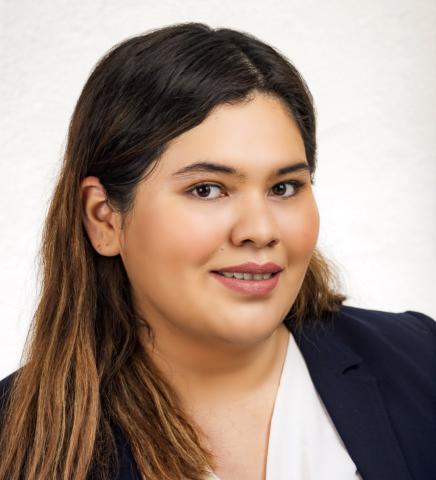 Driveth joined IYF in March 2023 as a Program Assistant for the Mexico Country Office. She brings experience in social project management, internationalization of local governments, and migration. She has a strong interest in governance and public policy, humanitarian assistance and peacebuilding, international cooperation, paradiplomacy, and sustainable development.

Driveth holds a bachelor's degree in international relations from the Monterrey Institute of Technology and Higher Education (ITESM), where she specialized in International Cooperation for Development. She also holds a diploma in International Refugee Law and Mexico's International Protection System from the National Autonomous University of Mexico (UNAM), and a Diploma in International Action of Local Governments from the University of Belgrano.

She has been an enthusiastic activist and volunteer in different NGOs, including Words Heal the World, HOPE for African Children, Axios Misión Mujer, YouthGTO, Amnesty International, Children International, América Solidaria, and Club Amigos Teletón. Currently, she is a researcher for Paradiplomacia.org and the Museo Virtual de Ciudades Hermanas de Guanajuato.