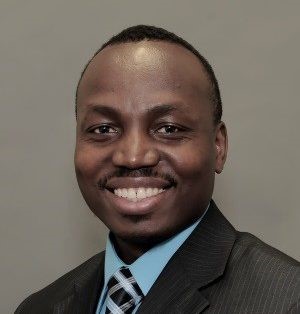 Eddie Naming'ona joined IYF in 2020, bringing with him fifteen years of experience in finance and business development leadership roles. Eddie has worked in both the nonprofit and for-profit sectors covering real estate development, property management, consulting, IT, and banking and has been instrumental in setting the tone of the finance and administration teams under his leadership. At IYF, Eddie's goal is to build a finance and accounting department that supports business strategies and helps IYF deliver on its mission.
Eddie has served in similar roles at The Medical Device Innovation Consortium, The Raben Group, LLC and Manna, Inc. where he led finance teams in budget development, cash management and forecasting, system integration, strategic planning, and federal and foundation grant management. He helped Manna, Inc. to pursue multimillion-dollar projects under Low Income Housing Tax Credits (LIHTC) and New Market Tax Credit (NMTC).
Eddie holds a BS in Accounting from the University of Maryland, College Park and is licensed as a CPA in the state of Maryland. He speaks English and Chichewa, the language he grew up speaking in his native Malawi.
Outside work, Eddie loves travel, sports, playing and listening to music, and stimulating discourse on a variety of topics. He will also sit through a bad movie. Eddie enjoys working with community organizations that aim to improve the lives of marginalized people.
Facts About
Eddie Naming'ona
Languages:

Chichewa, English

Country of birth

Malawi

Hobbies:

Exercising, reading, playing and listening to music, coaching youth soccer, politics, travelling