Emmanuel Egbroko
Founder, Inocul8
Nigeria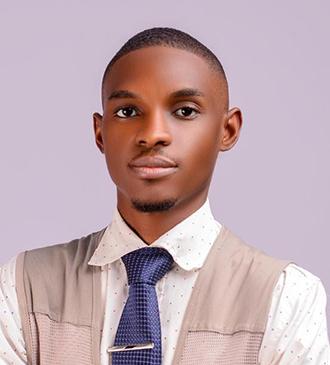 Impact area: Health; Sustainable Development Goal 3
Emmanuel Egbroko founded Inocul8 in 2018. The organization's mission is to create herd immunity in communities across Nigeria and Africa by providing access to life-saving vaccines, creating awareness of diseases, and screening and vaccinating populations. Ultimately, they want to reduce deaths caused by preventable infectious diseases to the barest minimum.
"We believe life-saving vaccines should be accessible to everyone who needs them, irrespective of where they live or how much they can pay," explains Emmanuel. "Our major goal is to vaccinate 1,000,000 persons by 2030, which aligns with the United Nations Sustainable Development Goals 3.3 and 3.8. During the pandemic, we educated people on the benefits of getting vaccinated and taking other preventive measures such as wearing a facemask and practicing social distancing. We don't just increase and sustain access to life-saving vaccines—we deliver hope to our clients and give communities and people confidence that they are stronger than diseases."
The Global Youth Resilience fund will help Emmanuel and team achieve the following results:
280 health facilities and service delivery points supplied with vaccines to sustain vaccination services and impact across 6 States in Nigeria.
20,000 beneficiaries in underserved communities vaccinated against hepatitis B, rotavirus, and cervical cancer.
1,000,000 people learn the benefits of vaccines, especially the COVID-19 vaccines.
Governments approve funding for inclusion of rotavirus vaccine and HPV vaccine into the National Program on Immunization.
Learn more about Inocul8 here.