Esther Eshiet
Faculty Lead, Afterschool Centre for Career Development
Nigeria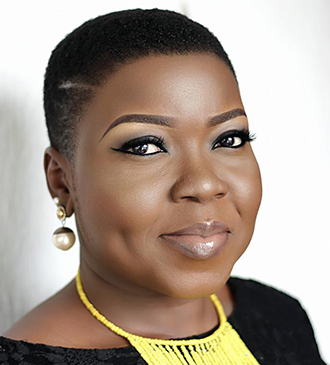 Esther Eshiet is a Social Worker & Career Catalyst with core competences in Career Counselling, Employability/Entrepreneurship as well as Policy and Strategy. She founded the Afterschool Centre for Career Development (ACCD) an organization that trains and facilitates growth opportunities for young people enabling them transit seamlessly from school to work.
Saddened by the high burden of graduate unemployment in Nigeria, ACCD is providing undergraduates with workplace tools, services and social capital to become 'strategic fits' for the workplace. Beyond this, Esther and her team are leading a movement for a change in the Education and Employment ecosystems in Africa through a career counselling model.
Esther's work experience spans through national and international organizations. In 2010 she became a Moremi Initiative Fellow, selected amongst top 25 young women leaders in Africa. In 2012, she was awarded the Prestigious Commonwealth Bridging Bridges Fellowship selected amongst top 20 Global Young Women leaders in Commemoration of the 60th Anniversary of Queen Elizabeth's reign as Head of the Commonwealth by the Commonwealth Youth Exchange Council. She was selected as an Ashoka fellow in 2013, and in 2014 she was nominated as a Global Shaper—an initiative of the World Economic Forum. In the same year, Esther was selected to join the Advisory Panel/Board of the Queen Young Leaders Award: an initiative of Queen Elizabeth II. In 2017, she received the Commonwealth Associate Fellowship, LEAP Africa Social Innovators Fellow and became an Alumni of the U.S State Department International Visitors Leadership Programme (IVLP). In 2018, she was selected as the MASHAV/Shalom Fellow and Scholar.