Frank Fredericks
Executive Director, World Faith
United States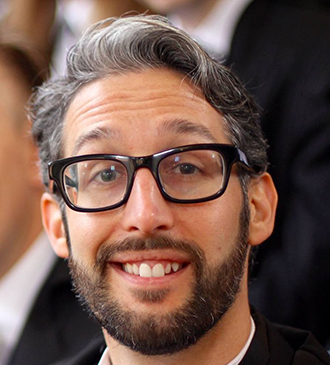 Frank Fredericks is the founder of World Faith, a global nonprofit working to end religious violence, and Mean Communications, a digital agency for social good. After graduating from NYU, Frank worked in the music industry, managing artists such as Lady Gaga. As an active writer, Frank has contributed to the Huffington Post, Washington Post, and Sojourners.
While doing independent research on Christian-Muslim relations in Egypt, he became inspired to found World Faith. Work with the mission to end religious violence, World Faith mobilizes religiously-diverse youth to volunteer in development projects spanning eight countries, taking on issues such as education, public health, and women's empowerment.
Frank also founded Mean Communications, a digital agency that helps impact organizations tell their unique stories through the latest technologies. They've assisted non-profits, corporations, and startups, on branding, social media, PR, marketing, and advertising. Mean Communications has gained clients over two million views on YouTube, managed over $1M in ad budgets, and trained thousands of activists and thought leaders around the world in branding, messaging, public speaking, and digital strategy.
Frank is an active writer, contributing on issues ranging from business, technology, religion, and music, and is a frequent contributor to the Huffington Post's Religion section. Frank has spoken around the world, at the United Nations, the US State Department, and has been interviewed on Good Morning America, NPR, New York Magazine, and many others. He is an alumnus of the IFYC Germanacos Fellowship, YouthActionNet® Fellowship, The AMENDS Fellowship at Stanford University, Ariane de Rothschild Fellowship at Cambridge and Cornell Universities, NXT-GEN Fellow at The HOW Institute, and the Soliya Network Fellowship. Frank has been recognized as a Global Shaper by the World Economic Forum, and attended Oxford University's Said Business School as one of two awardees with a full-ride through the Global Shaper Community Scholarship.
Frank resides in Astoria, Queens, in New York City with his wife and son, fervently reading, cooking, and playing guitar.