Grecia Andrade
Program Officer, MEXICO
Mexico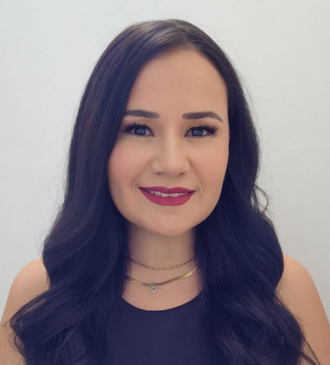 Grecia is a Program Officer in IYF's Mexico office. Her journey with IYF began in 2011 as part of the Youth: Work México initiative, where she started as a facilitator specializing in youth employability and later advanced to become a master trainer. With a remarkable 12 years of experience working with young people in both social and governmental contexts, Grecia brings a wealth of knowledge to her role.
Grecia is an alumni of the International Visitor Leadership Program (IVLP), a prestigious initiative of the U.S. Department of State. Her program focused on "Addressing the Needs of Underserved and At-Risk Youth. Her educational background includes a degree in Administration from the Technological Institute of Chihuahua (ITCH).
Prior to joining IYF, Grecia served as the Deputy Director of Operations for the Chihuahuense Institute of Youth (ICHIJUV) for four years. During her tenure, she played a key role in the implementation of youth empowerment programs and suicide and violence prevention initiatives.
Within IYF, Grecia assumes the role of Master Trainer, providing teacher training for the development of socio-emotional skills in young people throughout the LAC region. She also coordinates activities and life skills workshops for the EquipYouth México program in the states of Coahuila, Tamaulipas and Nuevo León.