Husam Qaradeh
Senior Technical Expert, Deputy Chief of Party, PALESTINE
Palestine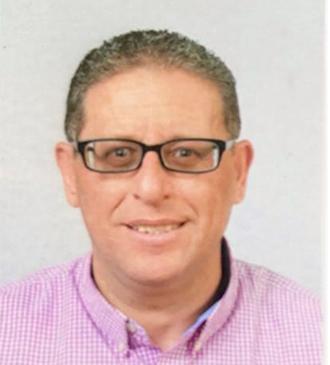 Husam Qaradeh is a development professional with more than 25 years of management experience working on youth, civil society, grants management and development-focused programming. He has effectively co-led several international multi-million-dollar youth employments, civil society strengthening, and enterprise development programs.
Husam brings robust technical expertise in designing and facilitating the implementation of community-supported youth development programs for Palestinians, including programs specifically focused on employability and capacity development related to life skills and entrepreneurship. His complementary technical and practical experience enables him to successfully drive youth-focused programs to achieve desired outcomes and play a central role in  overseeing program portfolios through effective project cycle management, staff management and operations.
Husam has also led efforts in developing and managing international projects at the intersection of civil society strengthening and grants management sectors implemented through multi-sectoral partnerships including government, private sector and civil society stakeholders. He possesses sound understanding of Palestinian development needs and has extensive experience supporting youth-focused programming approaches that integrate targeted engagement and inclusive design strategy that considers the complex current and historical political environment of the region.
Husam assumed senior management and leadership positions through working with several international organizations and companies such as National Democratic Institute (NDI), Care International, AMIDEAST, Education Development Center (EDC), and Chemonics International. Prior to joining IYF, Husam served as Palestine Country Manager for "Silatech" focusing on youth employment and enterprise development, economic empowerment, designing and leading grants and partnerships.