Maia Ramarosandratana
Founder, Projet Jeune Leader
Haiti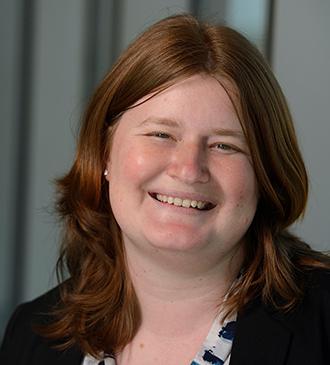 Impact area: Health; Sustainable Development Goal (SDG) 3
In rural Madagascar, only 1 in 5 adolescents complete middle school, with 1 in 3 girls becoming a mother before age 18. Harmful gender norms make adolescent girls in rural communities especially vulnerable to gender-based violence. Maia Ramarosandratana founded Projet Jeune Leader (PJL) in 2013 to provide comprehensive sexuality education in rural, underserved middle schools in the country with the goal of preventing unplanned pregnancy, risky sexual behaviors, and school-dropouts.
Says Maia, "Ours is the only program of its kind for young adolescents in Madagascar, and it's even more important in a post-Covid-19 world." At the heart of PJL's approach is training young adults as specialized educators who work full-time in partner public schools to teach sexual health and life skills classes, rooted in PJL's gender transformative and rights-based curriculum, and to provide holistic in-school services from medical referrals to workshops for parents.
With support from the Global Youth Resiliency Fund, PJL expanded its reach to an additional 2,298 students at five middle schools in remote rural areas, where schools are severely under-resourced and educational outcomes are much lower than in urban areas. PJL educators at the schools taught a total of 890 hours of comprehensive sexuality education classes and provided 340+ confidential counseling sessions to adolescents.
The award proved transformative. "While to date, I have led PJL as an adolescent health program, our work in these schools demonstrated the power of PJL's educators to strengthen the education system as a whole," says Maia.
At the Imito Middle School in the Amoroni' Mania region, for example, dropout rates are high, with many students walking up to five kilometers one way to get to school. While the school's principal was enthusiastic about the program, from the outset she cautioned: "Kids won't take it seriously." Within a few months her skepticism proved ill-founded. She attributed a decline in school dropouts to PJL's onsite educator Lanja, who she says helped keep kids in school and motivated them to learn. Sixth grader Anjara reports that she's now excited to go to school, especially on Wednesdays, when her PJL class takes place. 
To be effective, PJL recognizes its reach must extend beyond the classroom and engage parents and the wider community. Lanja, who lives full-time in the local village, interacts on a regular basis with parents to build support for the program. He also engages them in formal ways through workshops on communication and adolescent development. "Parents really end up trusting the PJL Educator after their workshops with us," says Lanja. "Many come to us afterward and ask us to help guide their child."
Encouraged by the results achieved through the Global Youth Resiliency Fund, Maia is pursuing new partnerships within the national Ministry of Education in hopes of scaling PJL's efforts to bring comprehensive sexuality education to the "last mile" in transforming schools and communities in Madagascar.
Watch a video of PJL's work supported through the GYRF.
Learn more about Projet Jeune Leader here.