Maria Omare
Founder, The Action Foundation
Kenya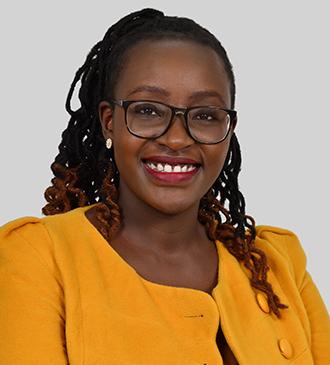 Impact area: Social inclusion; Sustainable Development Goal (SDG) 4
Kawangware, an informal settlement located 15 km from Kenya's capital of Nairobi, is home to some 300,000 people, many struggling to survive on less than two dollars a day. Here, at the Gatina Primary School, children with and without disabilities are learning to communicate in a new way: through digital storytelling.
Using multi-media platforms, including graphics, audio and video tools, and web publishing software, the students are gaining new technology and literacy skills, while exercising their creativity in a fun, interactive learning environment.
The school is one of seven to take part in a digital storytelling initiative led by The Action Foundation (TAF) which, since 2010, has sought to build inclusive and resilient communities, where children and young people with disabilities can thrive and reach their full potential.
With a grant from the Global Youth Resiliency Fund, TAF trained 28 teachers to deliver digital storytelling instruction to over 650 students—30 percent with disabilities. Teachers learned how to write a script, storyboard a concept, and create and edit audio-visual assets.
"Digital storytelling is a crucial tool as we work toward ensuring that no learner is left behind," says TAF founder Maria Omare. "Training teachers to utilize digital storytelling gives them the necessary skills to ensure interactive, inclusive learning for children with and without disabilities."
Maria was inspired to launch the digital storytelling project based on research showing that it can be used effectively to teach literacy to students with learning difficulties. But the benefits don't stop there. Digital storytelling also serves to foster more equitable and inclusive learning environments. Students develop social skills and becomes active participants, rather than passive consumers of information. With Kenyan schools often lacking the capacity to train teachers to deliver STEM (science, technology, engineering, and math) education to students, the digital storytelling sessions help to close that gap.
Following the introduction of digital storytelling at the Gatina school, Maria says that students benefited from the chance to use their imaginations, along with improved concentration and interpersonal skills.
Beyond the direct benefit to participants, Maria shares that the initiative helped strengthen TAF's collaboration with the Ministry of Education in Kenya, peer organizations, and partner schools.
Learn more about the Action Foundation here.