Mariana Astrid González Pacheco
Founder, Quarktracks
Mexico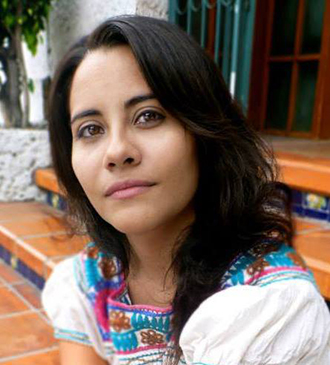 Mariana is a business consultant, entrepreneurship professor, entrepreneur and PhD student in innovation in local environments.
She has co-founded several organizations such as Diyalo Foundation, Kusiki, Quarktracks and Iluméxico, the latter, a social enterprise that she co-founded in 2009, whose objective is to bring solar energy to communities that have no electricity. This company has won multiple national and international awards, among which are: Fourth place in Iniciativa Mexico 2011, Emprendedores 2012 de Expansión, Emprendedor Social Ernst & Young 2013 and Global TIC.
Mariana is also the winner of the UVM Social Entrepreneurship Award 2012, was selected as one mexiof the 25 innovators in Latin America and the Caribbean by the Inter-American Development Bank, belongs to the community of social entrepreneurs of the International Youth Foundation (IYF) and the Global Good Fund and was the first Mexican woman invited to participate in the "Fortune/U.S. State Department Global Women Mentoring Partnership" a program for women leaders and entrepreneurs who were mentored by the most powerful women in the U.S., according to Fortune magazine.
Mariana is an Electrical Engineer and holds a master's degree in Systems Engineering (systems thinking).
She currently teaches the subjects of Statistics and Innovation & Entrepreneurship at UNAM and Universidad Anáhuac and is a business and innovation consultant for UNAM's social, medical and high-tech incubators, among others. She has participated as a project evaluator for Posible, The Global Good Fund and INADEM, to mention a few. Her skills are focused on strategic planning, innovation and entrepreneurship.
"I believe in the potential it [the YouthActionNet network] has to connect, communicate and to keep generating social impact."