Marita Cheng
Founder, Aubot Academy
Australia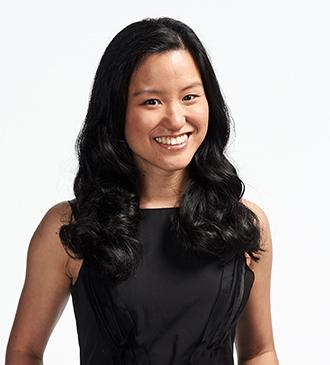 Impact area: Education; Sustainable Development Goal (SDG) 4
Marita Cheng founded Aubot Academy in 2020. The organization encourages girls to pursue computer science as a field of study and career and offers them the opportunity to receive a comprehensive computer science education while in school.
"As a 10-year-old girl, growing up in a small and remote town in Australia, I dreamed of learning coding, but there was nowhere for me to learn," Marita says. "I started Robogals to get girls interested in robotics and engineering in 2008, and it continues to grow and thrive globally. Thirteen years later, the course that I would have wanted to learn when I was 10 still didn't exist, so I created it. This course works for girls in small and remote towns, even in a Covid world, as it is offered virtually, and it's designed to be accessible to those from low socio-economic backgrounds. There is a huge demand for software engineers, yet only 18 percent of computer science graduates are women, and women make up just 14 percent of technical roles in the workforce. Our program will allow girls from anywhere in Australia, including rural and regional areas, to learn CS from home, weekly, in groups of 10, enabling them to make friends with like-minded individuals from all over the country. Girls are taught by female engineering university students who will act as role models."
Over its first ten months, Aubot achieved impressive results. Through partnering with 77 rural schools—in Victoria, Tasmania, Queensland, Western Australia, the Northern Territory, and Hawaii—the initiative trained 442 teachers, who reached over 8,800 students.
Students were quick to embrace the program's interactive teaching methodology. "I learned a lot of new things and had fun with the activities," said one 14-year-old.
Teachers, too, found the program easy to deliver. "Aubot is fantastic," said one. "The online Zoom call gave my students a great way to interact with professionals while the website allowed them to engage with coding in an easy-to-understand way. Many of my students had never done much coding before but after just an hour session, most had picked up those skills." The class proved especially engaging for students who sometimes struggle academically.
With only 18 percent of computer science graduates in Australia being women—and with demand for computer software engineers growing, Aubot is creating new pathways for thousands of young women.
The Global Youth Resiliency Fund will help Marita and her team achieve the following goals:
Teach 200 girls to code, developing their coding skills and self-confidence.
Train 50 engineering student teachers to teach coding, developing their leadership and communication skills.
Create additional 6,000 coding exercises (to add to our existing 12,000 coding exercises), catering for kids in preschool to year 9.
Invest in the local community by building a small team of software engineers to create coding exercises and to maintain the coding platform.
Learn more about Aubot Academy here.