Melanie Tran
Product Designer, Hireup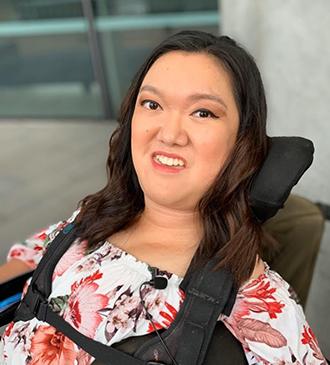 Named the winner of the Recalibrate Gender Equity Award 2022 and one of the Top 100 Women of Influence 2019 by the Australian Financial Review, Melanie Tran is a designer, an innovator, an activist, and a public speaker.
As an Experience Design Manager at Nous Group, Melanie's work brings together the worlds of technology, design, health, business and social change. Her work has been recognized internationally, including being named the winner of the Laureate International Universities Global Here for Good Award 2018. The award recognises a student from the Laureate network who is using education as a platform to drive social change.
Melanie is currently a Board of Director at the International Youth Foundation and also completing her PhD on design innovations in healthcare at Torrens University Australia. With experience in user experience design, coupled with expertise in academic research and board governance and leadership, Melanie specialises in solving complex problems by harnessing the power of technology to create solutions that innovate and disrupt.
In 2017, Melanie's work and influence were once again recognised globally when she was selected as one of the Laureate Global Fellows – an international fellowship for young social entrepreneurs.
Following her success, Melanie has become a sought-after international public speaker, represented by Saxton Speakers. Some events she has presented at include TEDxYouth@Sydney, TEDxSydney Pitch Night, Laureate Leadership Summit, Reimagination Thought Leaders Summit at ACS, the United States Sustainable Development Goals Action Zone Conference and a keynote at Google, opening their first ever Asia Pacific UX Design Summit.