Melanie Tran
Product Designer, Hireup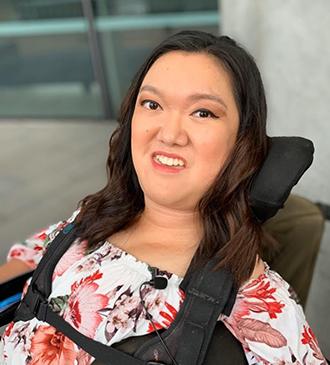 Named one of the Top 100 Women of Influence 2019 by the Australian Financial Review, Melanie Tran is a designer, an innovator, an activist, a social entrepreneur. Melanie's work as a User Experience (UX) Designer and social entrepreneur has been recognized internationally — including being named the winner of the Laureate International Universities Global Here for Good Award 2018. The award recognizes a student from the Laureate network who is using education as a platform to help create positive social change.
Melanie's lived-experience, developed skills and knowledge allow for her work to span the disability, health and technology sectors. With over eight years' experience, and through her role as a UX Designer at Hireup, Melanie specializes in bringing together the worlds of business, design and social impact. In 2017, Melanie was selected as one of the Laureate Global Fellows — an international fellowship for young social entrepreneurs.
Melanie recently commenced postgraduate study, Master of Philosophy, at Torrens University Australia. Leveraging her expertise as a UX Designer, her study would serve as an opportunity to approach some of the challenges within Australian healthcare, through the creative lens.
Following her success, Melanie has become a sought-after international public speaker, represented by Saxton Speakers. Some events she has presented at include [email protected], TEDxSydney Pitch Night, Laureate Leadership Summit, World Usability Day at Commonwealth Bank Australia, United States Sustainable Development Goals Action Zone Conference and a keynote at Google, opening their first ever Asia Pacific UX Design Summit.