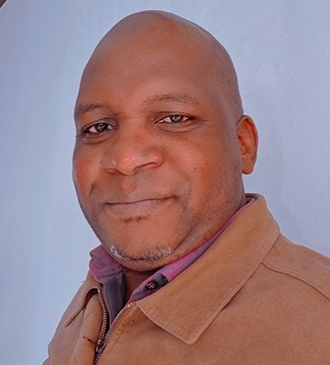 Nigel Joseph Ndekwere is IYF South Africa's Senior Finance & Administration Officer. Nigel joined IYF South Africa in April 2021, where he is responsible for providing financial accounting, reporting, budgeting, and budget management support to the three main programs, namely Skills for life, Skills for Success and High Gear. Before joining IYF SA, Nigel worked for several International NGOs in South Africa and Zimbabwe in different capacities in finance departments, with responsibilities in grants management, financial accounting and reporting for several funders including USAID, the Global Fund, DIFD, and the EU.
Nigel has joined several professionals, through Humentum, who are developing the world's first internationally applicable financial reporting guidance for non-profit organizations IFR4NPO, with the aim of solving many challenges experienced by preparers, users, and auditors of financial reports.
Nigel holds a Higher National Diploma in Accounting, NFQ7, Management Development Diploma from Wits Business School. He is currently studying for the Association of Certified Chartered Accountants (ACCA) qualification.
Nigel moved from Zimbabwe to South Africa in 2008.
Facts About
Nigel Joseph Ndekwere
Languages:

English, Shona

Country of birth

Zimbabwe

Hobbies:

Traveling, watching soccer and basketball