Teresa Boullon
Founder, Un Million de Niños Lectores
Peru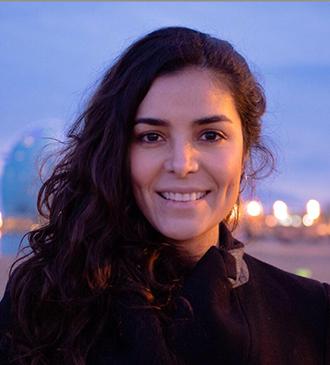 Impact area: Education; Sustainable Development Goal (SDG) 4
Teresa Boullon founded UN MILLÓN DE NIÑOS LECTORES in 2011. The organization is working to strengthen the literacy skills of poor children in Peru through the construction of school libraries made by the same beneficiary communities and the implementation of digital books and libraries prepared to be use by mobile phones.
"The suspension of in-person classes, as a protection measure for students against Covid-19, has forced the use of online classes," Teresa explains. "But, in Peru less than 15 percent of all teachers and students have books, digital educational materials, and computers at home. Due to this reality, we have created a digital platform to continue promoting and developing reading and writing skills in students of public schools but online. Using digital educational reading tools that are used through the mobile phone platform WhatsApp, we will help teachers adapt their teaching practices to a new, post pandemic educational context where digital tools are essential."
The Global Youth Resiliency Fund will help Teresa and her team achieve the following results:
Empower teachers in their digital transformation by training them on using new digital educational reading tools.
Increase the number of read books and the reading comprehension level of the Peruvian students.
Develop reading habit and reading skills in students of Peruvian ́s public schools.
Learn more about the critical work being done by UN MILLÓN DE NIÑOS LECTORES here.