Xavier Alejandro Rubio Aguilar
Founder, PIXDEA
Honduras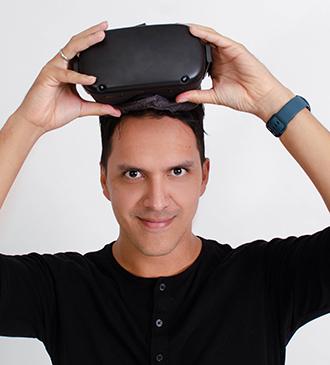 Impact area: Education; Sustainable Development Goal (SDG) 4
Xavier Rubio Aguilar founded PIXDEA in 2017. The organization works to transform traditional school education into a more effective and entertaining experiential model through immersive technologies such as Virtual Reality.
"To reduce student dropouts and make the public education system more attractive, we are creating more engaging content using virtual reality," says Xavier. "We're developing the first educational content using virtual reality in LATAM that is designed to explain in detail how young people can fight the pandemic. Our program accelerates the learning process of students and the entertaining format helps ensure that students do not drop out of school after the great period of absence from classes that has occurred due to COVID-19. We are working for better education in Latin America and I believe that we are achieving it because of what our students say." 
The Global Youth Resiliency Fund will help Xavier and his team achieve the following results:
Reduce voluntary student dropout by a minimum of 20% among 16,000 and 3,000 public school students in Honduras and Costa Rica, respectively.
Effectively train 19,000 students that will be benefited by the virtual reality educational tours in both countries against COVID-19.
Increase by 25% student visits to the MIN (Museum for the National Identity) since the content to be developed will be available for free in the first virtual reality room at the museum. Currently, around 40,000 students visit the museum annually. 
Learn more about PIXDEA and the important work they do here.