Ximena Cristina Sarella Prialé Córdova
Founder, Semilla Intercultural
Peru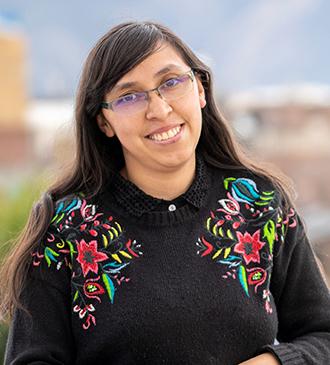 Impact area: Civic Engagement; Sustainable Development Goal (SDG) 4,10, 17
Ximena Cristina Sarella Prialé Córdova founded Semilla Intercultural (Intercultural Seed) in 2016. The organization promotes the acquisition of intercultural competences in adolescents and young people through an intercultural and inclusive citizenship education, creating a culture of tolerance towards diversity. 
"We must recognize that, during the pandemic, social isolation has not contributed to the reduction of discrimination [in Peru]," Ximena says. "The State has proposed solutions based on monitoring cases of discrimination, but we believe that it is not enough. That's how Intercultural Seed was born. Our initiative responds to a very big dream about intercultural education in our country: we want to develop a virtual platform that enables the resident population in Peru to access intercultural citizenship training and relevant information and resources that they can use in their daily lives."
The Global Youth Resiliency Fund will help Ximena and team to reach the following goals:
80% of the students (adolescents) participating in the project demonstrate the acquisition of intercultural skills (such as relationship with my culture, relationship with other cultures, intercultural communication)
 Participation of 25 educational institutions, 50 volunteer intercultural managers, 275 intercultural agents (250 students / 25 teachers), 5 consolidated ethnic libraries.
12 educational institutions acquire the category of 'intercultural seed' (they develop the whole process).
Follow Semilla Intercultural on Facebook to learn more about their great work.