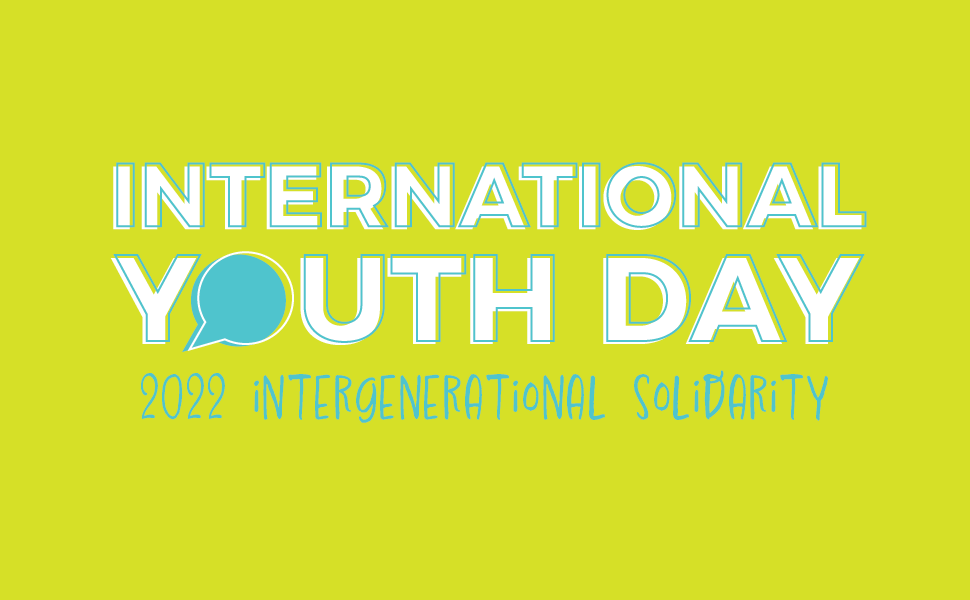 Happy International Youth Day 2022! As you may know, this year's IYD theme is Intergenerational Solidarity: Creating a World for All Ages.
The first IYD was celebrated on August 12, 2000, having been endorsed by the U.N. General Assembly in 1999. But neither of those times are when the idea originated. That happened years earlier, in 1991, when the idea was proposed by young people themselves during the first session of the World Youth Forum of the United Nations.
In some ways, the origin story of IYD is an example of the positive things that happen when older generations listen and heed the insights and recommendations of young generations (though, frankly, nine years between idea and action does seem like a frustratingly long time to wait). Perhaps the message to take away is that to create a world for all ages, it has never been more urgent that members of older generations not only listen to young people but also take action NOW to support them as leaders and change makers. 
As in years past, members of IYF's Emerging Leaders (formerly Young Professionals) Group shared their thoughts and reflections about how age divides us, why it's important to stand in solidarity, and how after the pandemic "we're all young again." It's a pleasure to share their video responses. Please let us know what you think in the comments.
Tags
international youth day
leadership