How Women Everywhere Are Saving the World and Shaping the Future
Read All Posts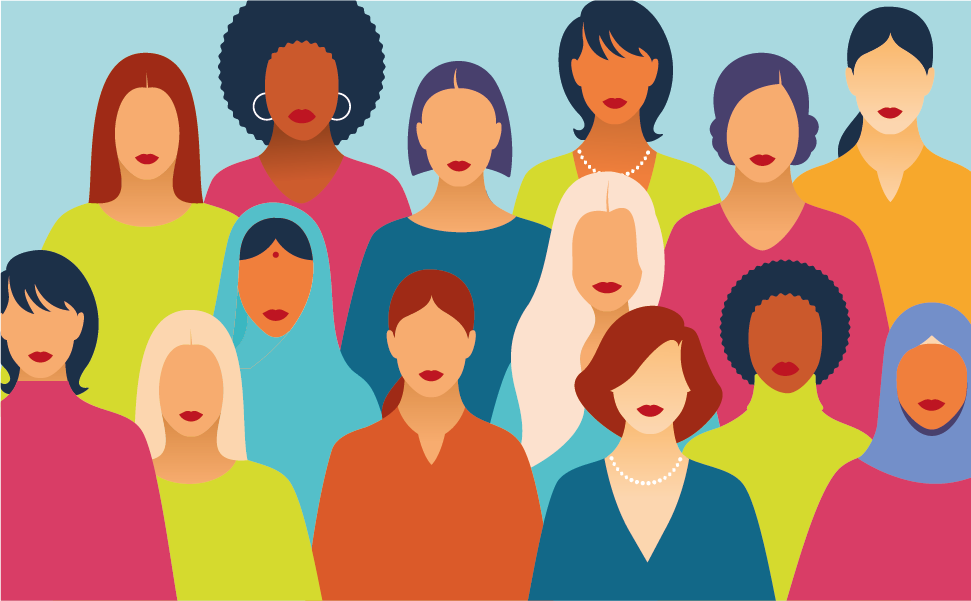 Of course, the history of women and our contributions to all aspects of society are worthy of year-round, everyday recognition. Still, Women's History Month (WHM) is a time I look forward to every year. My favorite day of WHM is March 8—International Women's Day (IWD)—which I came to appreciate as a foreign service officer serving in Russia.
AS WHM draws to a close, I've been reflecting a lot on the beginning of my professional career at USAID. When I began in 1991, only six candidates were recruited that year as Presidential Management Fellows (PMFs) to USAID, and we were all women. We knew other men were just as qualified, and we were humbled by the responsibility of addressing gender inequity issues that generations before us faced.
Just two decades earlier, women weren't allowed to marry as foreign service officers. They had to choose between pursuing meaningful careers and raising their families. Due in large part to the brave actions of foreign service officer and gender-champion Ambassador Alison Palmer, archaic policies have largely been overturned. While there are still many obstacles to overcome, women have risen to the senior-most levels of the foreign service, and beyond.
Sadly, we lost one of these amazing women on March 23 when Madeleine Albright, the first woman elected to the office of Secretary of State, passed away. Her entire career, Secretary Albright was a strong public role model for girls and young women like me who had the opportunity to work under her inspiring leadership. One of the last meetings I had with Secretary Albright was when she just returned from a trip to the Balkans, and as she highlighted youth unemployment I felt her expression imploring me to work harder. She was an inspiration to women across the globe serving at the highest levels.
Women like Admiral Rachel Levine, a four-star admiral in the United States Public Health Service Commissioned Corps and Assistant Health Secretary for the U.S. Department of Health and Human Services. Secretary Levine is the highest-ranking openly trans official in the U.S. Government. In a recent article, she explained, "What I want to do is hope that my appointment into these positions is the first of many to come as we create a more diverse future, a more inclusive future."
Women like Judge Ketanji Brown Jackson, whose Supreme Court confirmation hearings took place during Women's History Month and who will very likely be sworn in as the first Black woman to serve as a Supreme Court Justice. One of my favorite moments from her confirmation hearing was on day one when she addressed her daughters, saying "I hope that you have seen that with hard work, determination, and love, it can be done."
In addition to serving at the highest professional levels across the globe, women are also the backbones of their families and communities. This is no more evident than in Ukraine. As the country is torn apart by war, we see Ukrainian women shielding their children from harm, harboring the elderly as bombs fall, tending to those wounded at war, and fighting for their freedom. I was thinking about Ukrainian women especially on International Women's Day and remembered how special this day was when I was living in Russia from 1999-2003. When I headed USAID/Russia's democracy office, 90 percent of the team were women, and on March 8 they were fêted with gifts, flowers, and praise. They were incredible, and each day I witnessed their strength as they juggled work and family responsibilities while bringing independent media, rule of law, and a robust civil society to a country that had lived under authoritarianism for decades.
At IYF, we strive to elevate the voices and actions of young women everywhere, so I was delighted when 22-year-old Rebecca R. from Germany reached out to offer her own reflections on IWD. A Youth Opportunity Global Youth Council (GYC) member, Rebecca's experience and story underscore the fact that while we have made meaningful progress in matters of gender equity and inclusion, we absolutely have more work to do.
---
Imagine yourself as a young woman leading a restaurant in the 21st century. Imagine it is your job to take care of the whole organization, employees, and customer needs. How would you react if a grown man would stand in front of you and refuse to talk to you about his complaint because he cannot accept that you are the leading manager as a young woman? This is something I have dealt with myself multiple times. This is the reality for a lot of women all over the world. This is the reason I roll my eyes when grown men try to convince me that feminism is not important anymore in today's society.  

—Rebecca R., Global Youth Council Member, Germany

---

 
Investing in the futures of young women like Rebecca is critical. Few people know this better than the young women in IYF's Mexico office who are leading our Google-supported programs that aim to equip young women in Mexico to thrive in traditionally male-dominated industries like information technology. Gender equity is at the core of these programs, and the results are heartening—while IT courses generally only see about 17 percent enrollment by women, in our courses women accounted for 43 percent of enrollees and 41 percent of graduates.
Without a doubt, part of the reason for these impressive numbers is the dedication and hard work of the team of young women driving these programs and engaging with participants. Our newest Google-supported program, Conectadas, emphasizes mentorship as one of its wraparound services. Ana Salinas, Program Coordinator in IYF's Mexico office, explains it this way:
If we want girls to unleash their full potential… we need more than words. … Mentorship opportunities—where young women are connected with strong female role models and mentors who work in untraditional sectors—can help girls and young women break free from stereotypes, expectations, and misperceptions like the too common belief that women are not as well-suited to a particular job as their male counterparts. 

—Ana Salinas, Program Coordinator, IYF Mexico
As Women's History Month ends, I hope you'll join me in reflecting on how we can invest in and support young women, and all women, not just for the duration of a special day, week, or month—but always. 
Tags
International Women's Day