Introducing IYF's Summer 2023 Youth Opportunity Ambassadors
Read All Posts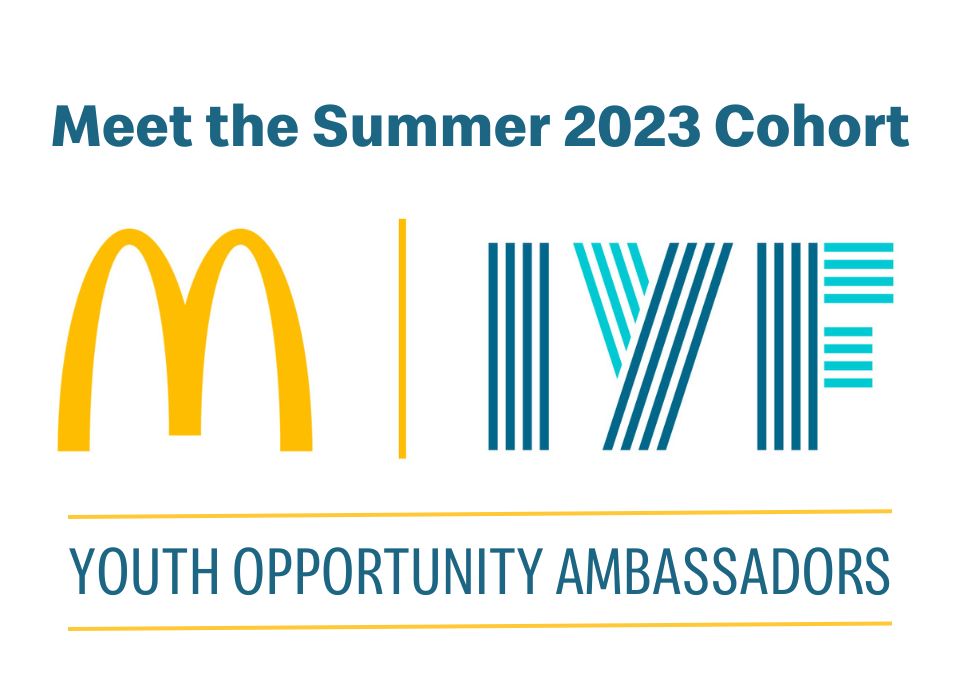 Summer 2023 marks the five-year anniversary of the launch of the Youth Opportunity (YO) initiative, which has seen tremendous success due to the support and funding from McDonald's. Together, IYF and McDonald's strive to reduce barriers and increase employment opportunities for adolescents and young adults. 
The YO program partners with 10 local, community-based organizations (CBOs) in Chicago and Washington D.C. and focuses on different pillars that are integral to success, including life skills training, networking and job preparation, economic opportunity, youth agency, and community involvement. 
While the transition into adulthood can seem daunting, YO program participants are empowered to hone their communication and conflict resolution abilities, learn effective stress management strategies, and strengthen their relationship-building skills. The initiative has seen tangible results, with 67% of participants reporting becoming employed or in education, 81% reporting increased life skills, and 83% reporting satisfaction with life skills training.   
One of the most impactful elements of the YO initiative is the YO Ambassadors component in which educators, mentors, and program managers from partner CBOs nominate young people in their groups to be involved in a leadership and career development program. YO Ambassadors have the opportunity to engage closely with volunteers from McDonald's Corporation who hold positions that range from Human Resources, Communications, Sustainability, and Operations to name a few. 
The latest YO Ambassadors cohort launched in early June. The cohort includes 11 members hailing from D.C., Maryland, and Chicago, all of whom participate in a life skills curriculum, receive pre-employment and job readiness training, and benefit from wrap-around services through our partner CBOs, in addition to participating as Ambassadors. They all have different interests and backgrounds but share a common desire to make an impact on their communities, grow their professional skill sets, and build meaningful connections. 
Get to know all 11 members and what they are passionate about below: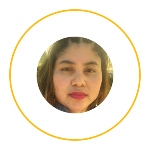 María Angela López (she/her/hers)
Who is María Angela? A Salvadorian mom of 4 living in DC, park-goer, cook, and employee for a McDonald's franchisee who is excited to learn and study new things.
How does María Angela plan to make an impact? "In 5 years, I would like to have my GED and work in New York."
Guadalupe "Lupita" Ibarra Gomez  (she/her/hers)
Who is Lupita? A returning YO Ambassador residing in Washington, D.C., who is studying ESL at The Next Step Public Charter School and currently taking college credit classes. 
Why YO Ambassadors? "I hope to learn in Youth Opportunity how to help young people in my community and learn about communication skills." 
How does Lupita plan to make an impact? "I see myself in 5 years in an organization representing community rights."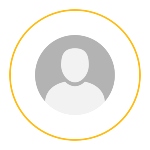 Alejandro Mora 
Who is Alejandro? An AmeriCorps Latin American Youth Center Team Lead who enjoys reading and hiking. 
How does Alejandro plan to make an impact? "I am exploring a career in education. I have been working on my TEFL certification to prepare myself for teaching English abroad."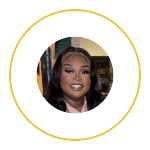 Amiracle Johnson (she/her/hers)
Who is Amiracle? A Chicago native, mom of two, public speaker, meditator, and relationship builder. 
Why YO Ambassadors? "Becoming a Youth Opportunity Ambassador will help me network and meet like-minded peers. I also hope to learn a lot in the workshops to help me reach my personal and professional goals." 
How does Amiracle plan to make an impact? "In the future, I plan to continue to be a sponge and learn all I can in the workforce and academically. I will also continue to build meaningful relationships and confidence in my business acumen."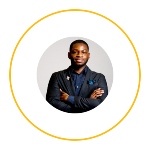 Ebenezer "Neezy" Neequaye (he/him/his)
Who is Neezy? A Morningstar Product Specialist and University of Illinois at Urbana-Champaign graduate, who hails from Ghana but has lived in Chicago for 20 years. 
How does Neezy plan to make an impact? "I hope to see myself in 5 years as a Product Manager overseeing a diverse team still in the finance industry or possibly either fashion or technology space."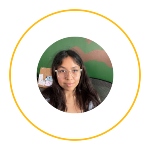 Stephanie Ramirez (they/them)
Who is Stephanie? A fan of animated series and drawing, a Manga enthusiast, and an aspiring animator. 
Why YO Ambassadors? "I hope to hone my social skills as they pertain to professional settings and networking. I also hope to make meaningful connections with like-minded individuals and form new friendships." 
How does Stephanie plan to make an impact? "In 5 years, I hope to have started my career in cybersecurity and be politically involved with some organization that serves low-income and under-resourced communities."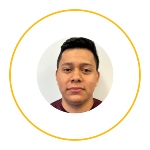 José Sagastizado (he/him/his)
Who is José? A level 5 Spanish GED student at the Next Step Public Charter School in Washington DC, a soccer player, and an avid reader of all things real estate and economics. 
Why YO Ambassadors? "I hope to learn communication skills, create a network of professionals, educators, and organizations relevant to my future career." 
How does José plan to make an impact? "In five years, I see myself pursuing a career in economics." 
Community-based organization: The Next Step Public Charter School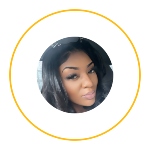 Shaudae Carter (she/her/hers)
Who is Shaudae? A curious lifelong learner, stylist, and makeup artist.  
Why YO Ambassadors? "What I hope to learn as a Youth Opportunity Ambassador is how to comfortably and successfully communicate, write, network, and meet new people." 
How does Shaudae plan to make an impact? " In 5 years, I see myself running a successful business, financially stable, traveling, taking another career course and getting my certification for phlebotomy."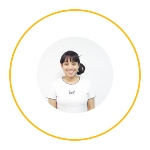 Kimberly Rosette (she/her/hers)
Who is Kimberly? A photography class instructor, socializer, and musician.  
Why YO Ambassadors? "I'm dedicated to improving my communication and leadership skills." 
How does Kimberly plan to make an impact? "In 5 years, I see myself leading a strong team, working on impactful projects."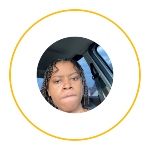 Mia Sain
Who is Mia? A Kenwood Academy graduate, basketball player, and rapper from Chicago, IL.  
How does Mia plan to make an impact? "In 5 years, I see myself on stage, rocking shows, with a condo apartment, stable enough to enjoy my life and smile."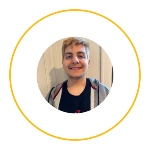 Tony Reyes (he/him/his)
Who is Tony? Tony is a video gamer, guitarist, singer, and basketball player who will be studying at the University of Illinois Chicago this fall.
Why YO Ambassadors? "I hope to improve my leadership skills and serve my community better."
How does Tony plan to make an impact? "In 5 years, I hope to be an actor or a WWE wrestler."
While summer is typically viewed as a time to relax and unwind, these individuals are using the season to focus on their leadership growth and career trajectory. We can't wait to see what they achieve in the next few months!

Learn more about the Youth Opportunity pre-employment initiative and the partnership between IYF and McDonald's.